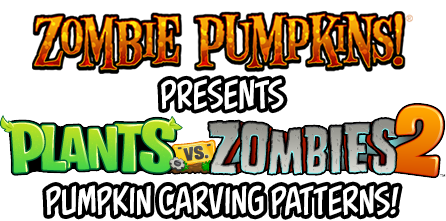 Harvest some free pumpkin patterns grown especially for you by Zombie Pumpkins!
Print these stencils, carve your pumpkins, and fill your lawn with an epic
Halloween battle of Plants vs. Zombies (and Crazy Dave too!)

Click a pumpkin to download a PDF pattern.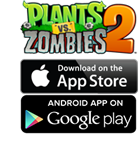 You'll get the best results if you use a pumpkin carving saw tool. Affordable kits are available in just about any store that sells Halloween merchandise. Or you can go pro and try a Professional Pumpkin Carving Tool from the Zombie Pumpkins! Shocking Shop.
If you're relatively new to pumpkin carving with patterns, consider browsing these Instructions for plenty of illustrated tips and tricks!
And after you've carved your Plants vs. Zombies 2 designs, you might have the urge to slice up more pumpkins. Well, you're in luck! Zombie Pumpkins offers more than 300 unique pumpkin carving patterns. Dig in!

©2013 Electronic Arts Inc. Plants vs. Zombies is a trademark of Electronic Arts Inc.