Tue Jun 19, 2012 11:14 am
#63937
So this year my costume is...(drum roll please)...
A Steampunk Demon Hunter!
So far I've got my goggles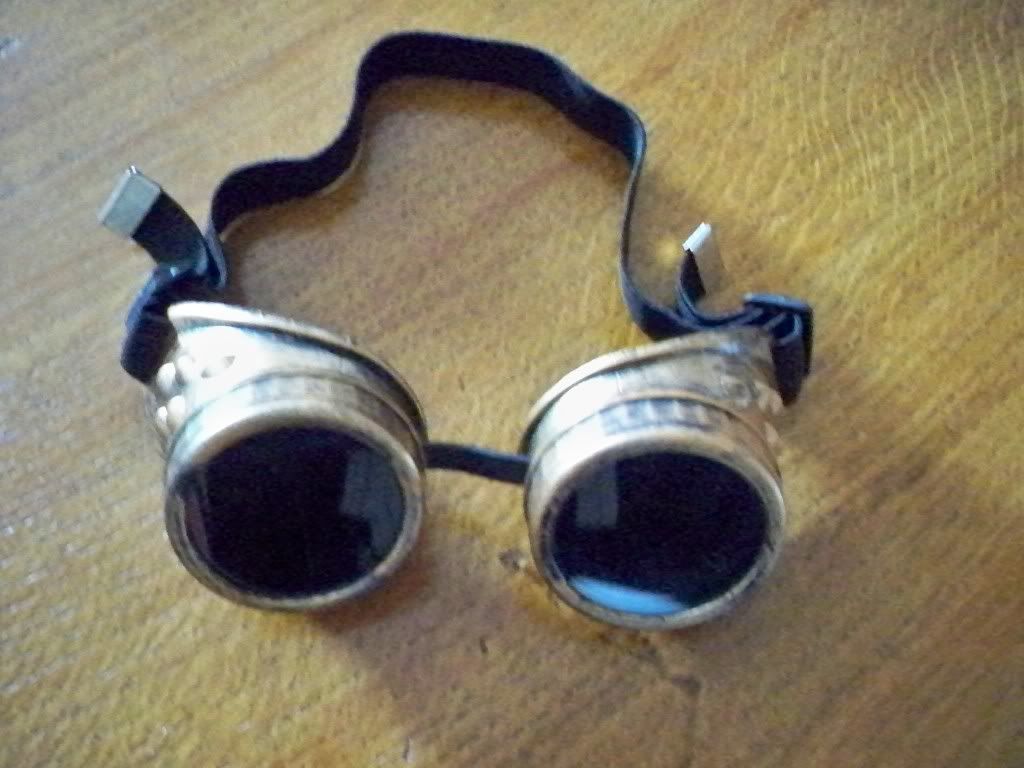 And I've got a weapon... Now firstly, let me apologise for not taking pictures of my progress with this. I got excited and did work on it before I even thought that I should be documenting my progress.
So I started out with a Nerf N-Strike Maverick
And modified it so it looks like this now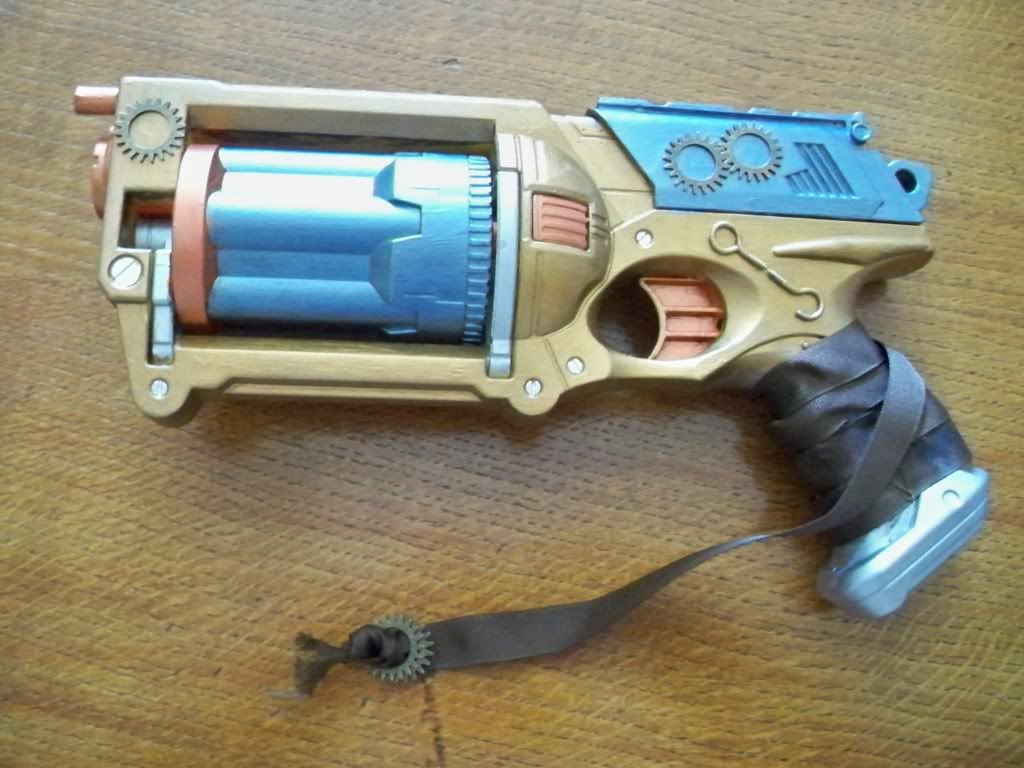 I sanded it all over so that I could paint it and I sanded off the Nerf logo and the N-Strike logo at the barrell.
As you can see I added some cog details, put some ribbon around the handle to give it a bit of a different look and feel, and added a cog to the front. I also glued on 2 extra small barrell details above the actual barrell. I used a silver pen on the "screws" so that they looked real, giving the gun a more metallic, "reallistic" look. I feel as though there could be more on the top of the gun, where the sights are. It seems a little bare. Thoughts?
So far I think (seeing as it's only June) I'm doing pretty well for Halloween this year. As for the rest of my costume I was thinking either a flat cap or a bowler hat, I have a brown leather jacket that I think would work well, a shirt, waistocat, a tie or cravat, trousers and boots. Accessories I was going to include were a pocket watch, a pipe, and a prosthetic scar on my face - probably "over" one of my eyes so I could incorporate one white contact lens.
So what do you creative and lovely lot think? Anything you'd change? Anything I've missed which I should try and incorporate?
Thanks for looking