Tue Nov 01, 2011 11:00 pm
#58221
Some of you may know that my party preperations, due to weather, did not get off to a great start. In fact about 2 hours before it started I was ready to throw in the towel. A cup of tea and a monster cookie got me out of my sulk. The party was fun despite half of my props missing.
Rule one for any halloween party is this "the 4 B's", bbq, bonfire, booze and bobbing for apples! Of course pumpkins, costumes and decorations are equally important.
Fistly I better show you a pic of me. I was a zombie ww2 pilot. My spitfire was shot down in enemy territory. I was all set to use my parachute but forgot to pack it. Too much fun at Winston Churchills house the night before had made me forgetful. Needless to say, I didn't survive the fall.
**Click pics to enlarge**
I hate that white face paint make your teeth look terrible!
Me and my brother with Oogie Boogie in the background. I did my brothers make up too.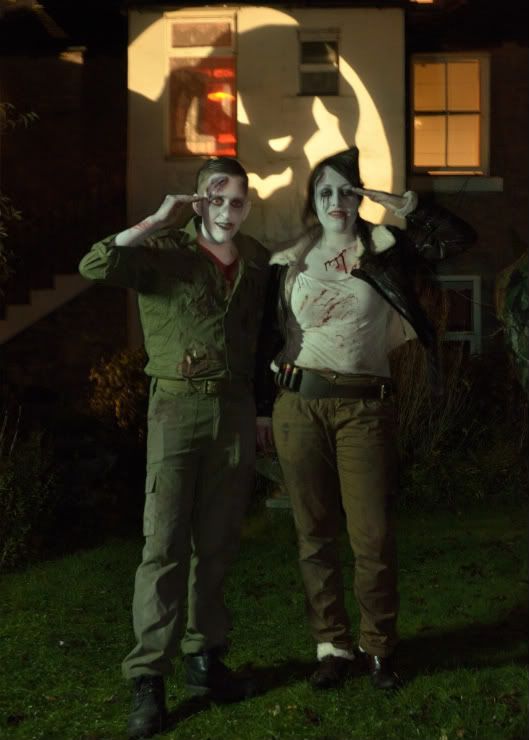 My mum was a zombie 50's rocker (I did her makeup) and my dad a fisherman.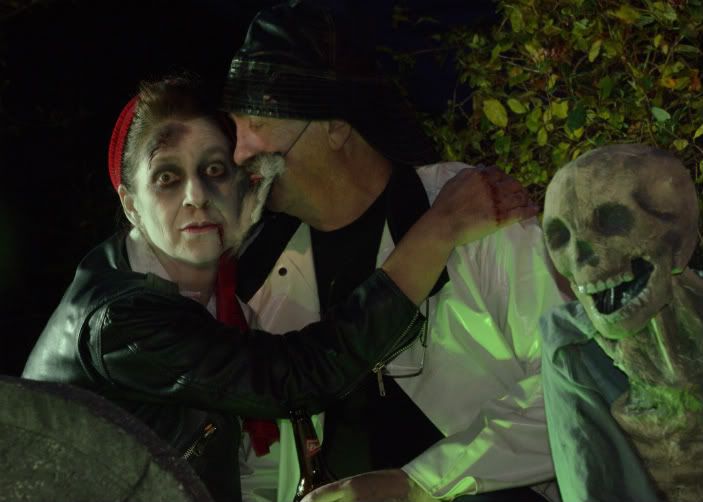 I was attempting a scary face. I had one red contact in. I couldn't get the other one in. I did the ghostly guy on the left make up too, very quickly i might add.
A few more party goers that dressed up.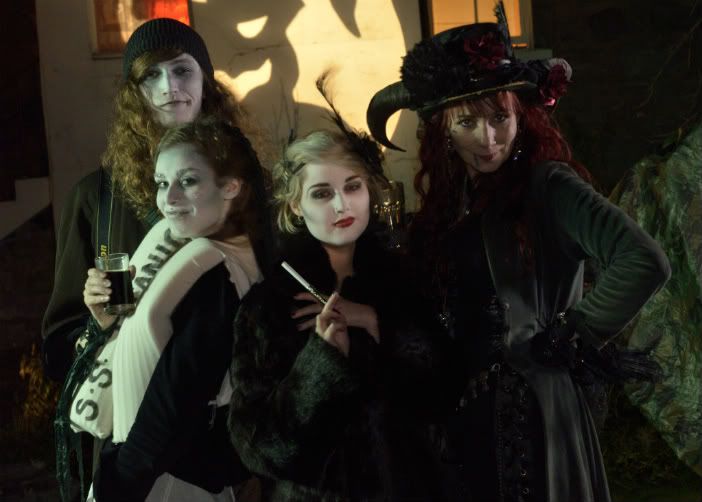 I did zombie wolverines make up.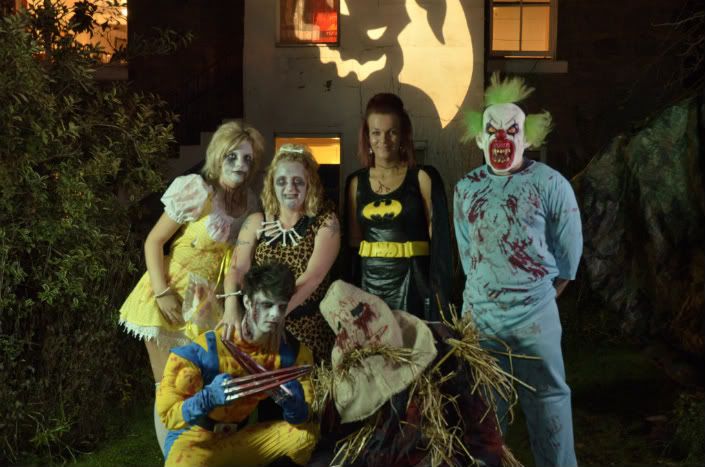 Two of the graveyard. The pictures don't really show scale. If I come across any better GY picks i'll post em.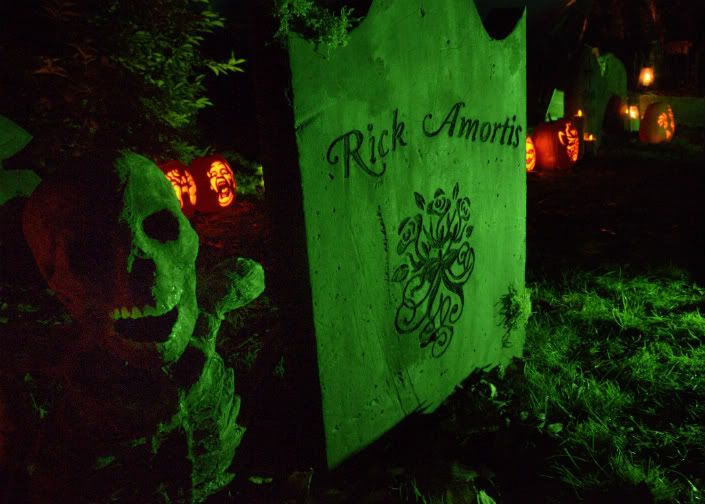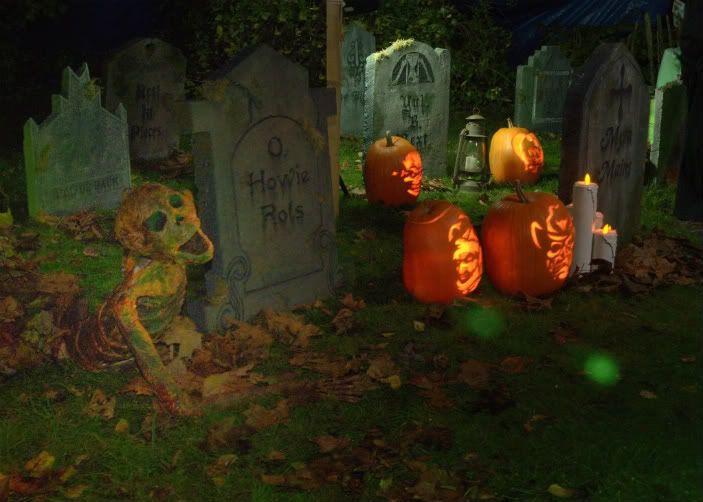 I ended up having to do 5 peoples make up!!! I was ready to go to bed before the party even started!
They're coming to get you, Barbara!