Tue Nov 01, 2011 6:01 pm
#58138
Here are a few costumes from our Halloween party, we did ours on friday night, good job too, as i was ill Sat and sun. (Not from drinking
)
Here's me prentending the camera isn't on me, i was going for a victorian vampire look, not sure if it came off as that though.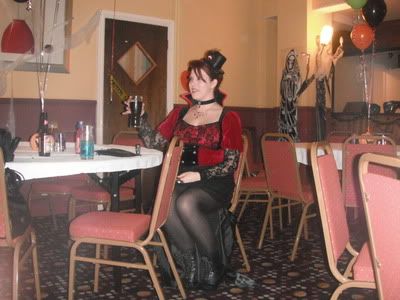 My nephew as Chucky, but he looked cute rather than scary.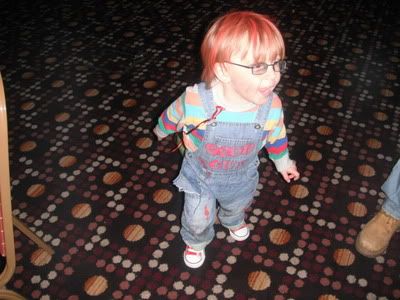 Freddy and a zombie having a conversation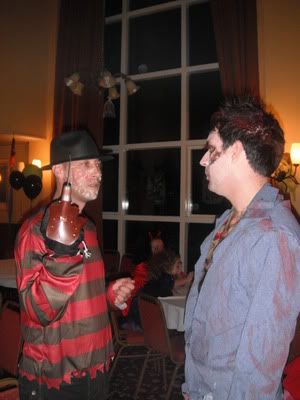 Me in the middle with my two sis-in-laws, one going for steampunk look, and the other a preganant witch. (She is actually pregnant)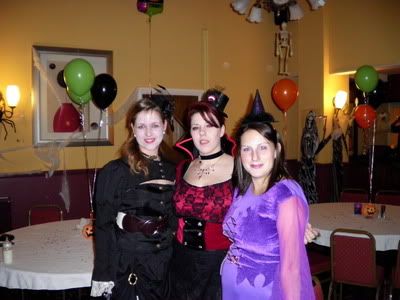 Vampires!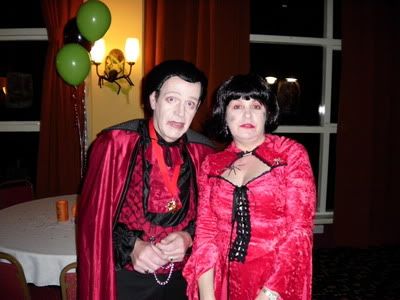 And a dead prom queen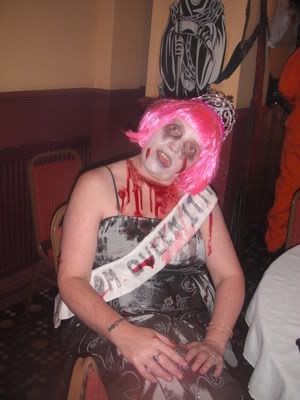 It was a great night, nearly everyone dressed up which is always a good start and everyone had a great time.
Sleep all day, party all night, never grow old, never die. Its fun to be a vampire!