Sun Oct 02, 2011 6:02 pm
#52982
Well, no new ones carved yet but I've gotten a good start on the porch decorating. Went and picked up the first round of pumpkins at the farm today. They gave me an even better discount this year and we totaled 620lbs. I'll be taking some carves up to the farm in the coming weeks and they said they'd send me home with some freebies.
My bestie, Kendra and I in the midst of the gourds. My shirts arrived just in time!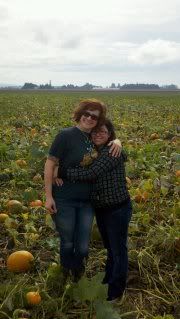 The harvest: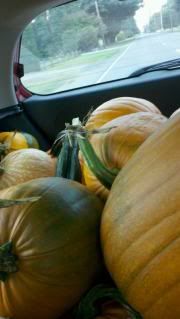 I'm pretty proud of the pumpkin hauling capabilities of the FIT.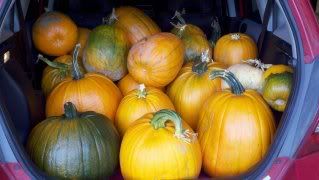 Got some more decorating work to do but it's getting there: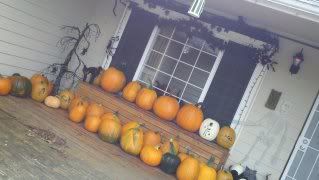 Thanks for looking and I'll probably start the season with a carve tonight. Hmmmm....what shall be my first carve?
Last edited by
Hottie McNaughty
on Mon Oct 31, 2011 11:49 pm, edited 18 times in total.
~Hottie