Thu Sep 01, 2011 2:53 am
#49921
This year I'm going to attempt a haunted house for my party. There are few things that I still haven't ironed out, but here's the plan.

I'm hoping to actually make 2 trees, but I'll just do one to start. The front gate will have styrofoam posts and then the fence part might be PVC pipes or I might just make a 2-chain fence if time doesn't allow.
The framework on the house face will be styrofoam studs but the part between will be dark gray fabric and I'll draw the wood grain on.
The window will be styrofoam as well and hopefully I'll be able to make 2 of those as well.
here's the path once you get through the front door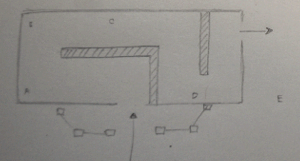 my biggest problem is the divider for the maze. I need something about 6' tall and it will run about 30-40ft in all. I haven't decided the best way to go about this. The easiest would be cardboard boxes taped together. It doesn't have to be pretty since it will be dark inside.
I've picked up a few strobe lights, a few black lights, and some orange Halloween lights. I'll use those and try to recycle some of my other Halloween sets inside the haunted house, but first is to make the outside ...
this is a side shot of the stage I'm working with (taken front right corner to back left corner)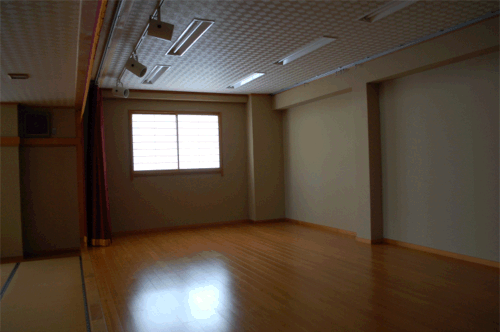 It has just the one window that I'll need to block out. The rest are solid walls.
Last edited by
mesmark
on Mon Oct 31, 2011 9:55 am, edited 1 time in total.