Fri Aug 19, 2011 2:57 pm
#49369
So theres only 73 days to go. Its about time I made my invites. I was getting bored of just sending out a bit of paper so here's what ive came up with this year:
Each guest will receive one matchbox containing 13 matches (6 black, 6 red and 1 skelly), and a sealed note. Click the pic.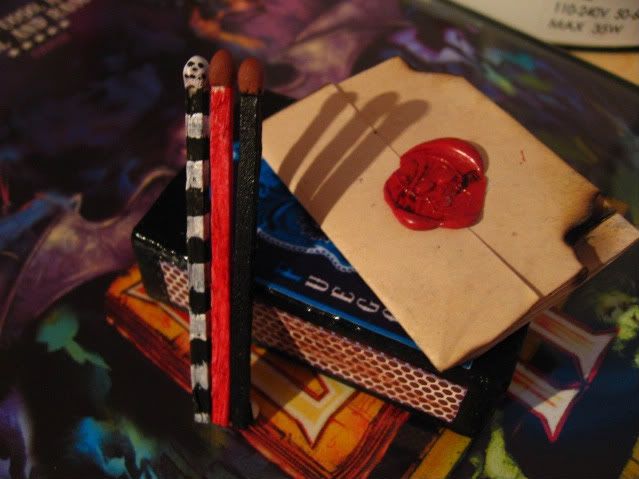 The note reads: **some I pinched from Poe!!**
In the icy air of night
Amid the shadows, a gruesome sight
Death has reared himself a throne
In a strange garden, lying alone
Join us for an eve of delights
Of spooky songs and plenty o' frights.
They're coming to get you, Barbara!