Mon Oct 24, 2011 9:22 pm
#56784
I just drew some teeth shapes on to the unpainted skulls. Take the glue gun in hand and fill in the shapes with a little blob of glue and there you have it.
I took a couple of crappy shots of the graveyard layout for this year. I was positioning the stones so I could put their stakes into the ground. It will save me lots of time on the day of the party.
Shot from a distance.
**As always, click to enlarge**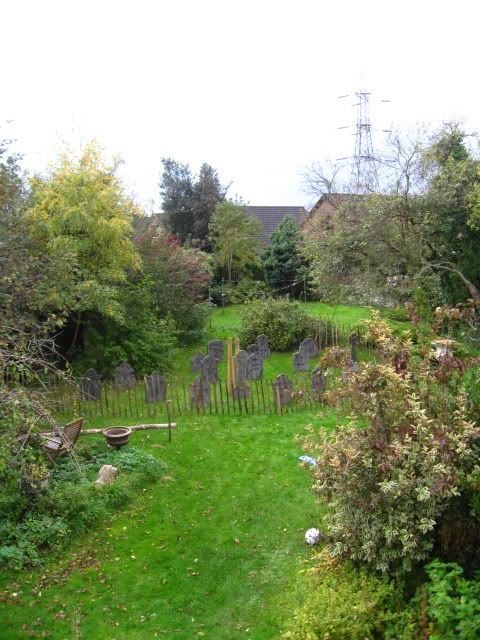 A closer shot of a few of the stones. All the same as last year. I had to touch up alot of them and ive added some moss. The moss doesn't grow where it naturally should but im hoping no one will be looking that closely.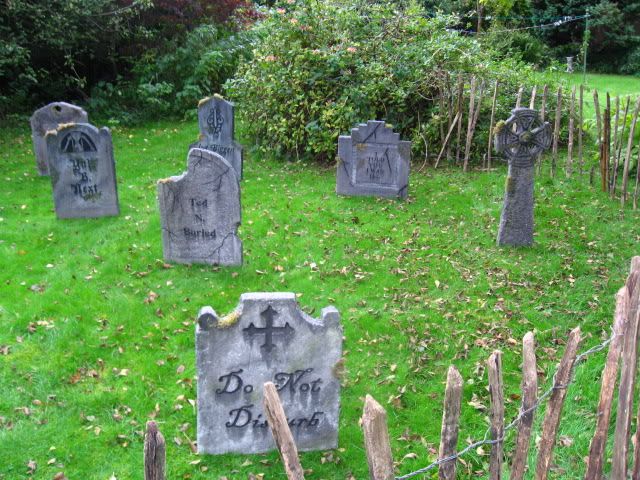 Lots of thing to add to the graveyard on the day to maximise creepiness. Loads more leaves. Lots of candles. Some grounbreakers, a coffin etc etc.
They're coming to get you, Barbara!