Mon Sep 20, 2010 7:39 pm
#38445
well i feel just dumb posting this after raven lol but i had to try my pumpkin gutter and zp carving kit(which work great by the way). im getting better at photos plus the evo is very forgiving since it was held in my hand for these. i did it at 80% and regret it as one of the little skulls eyes came off. it is now an eye sore for me lol no pun intended.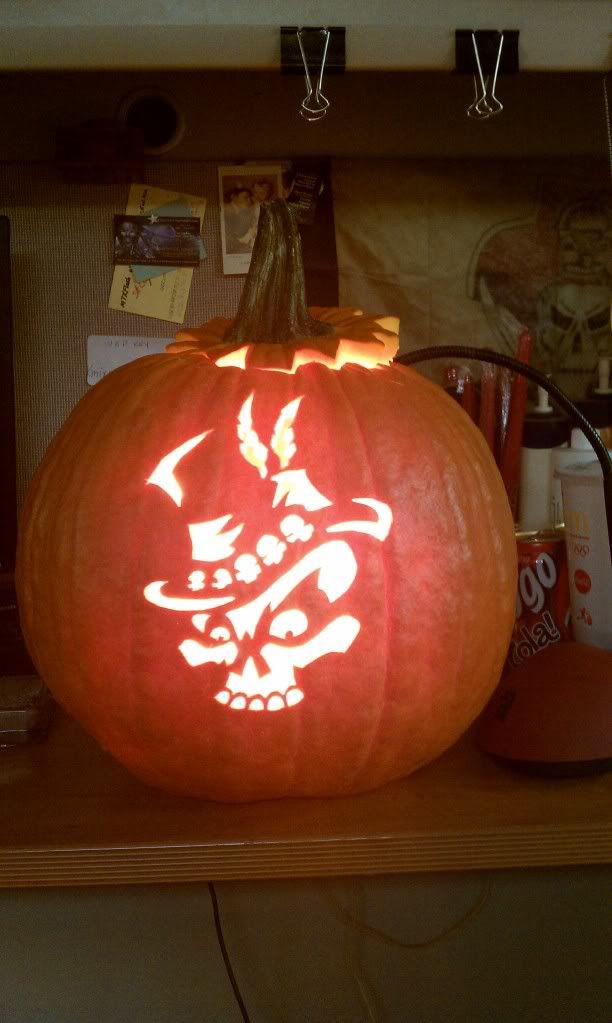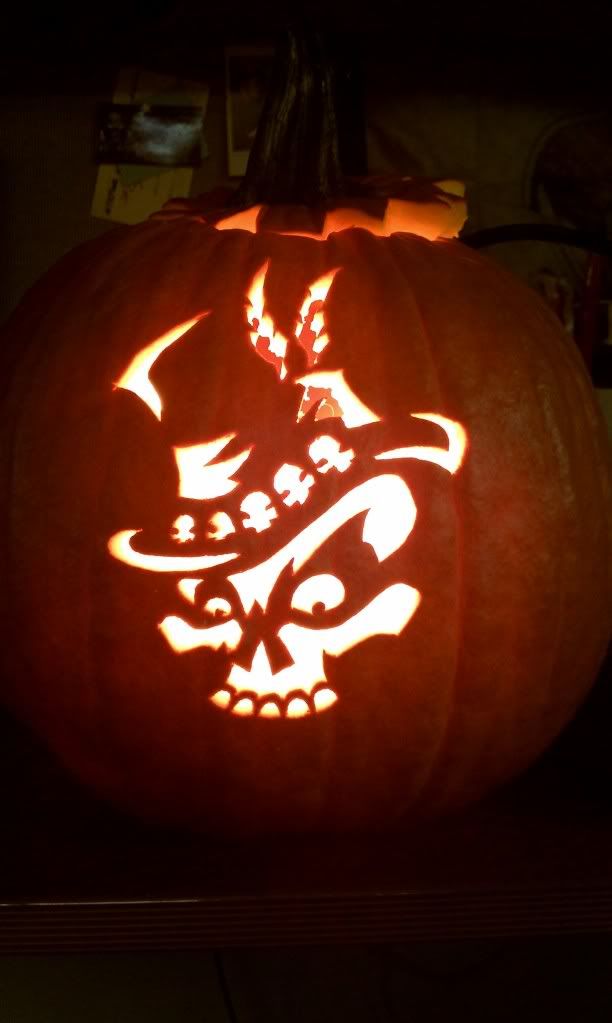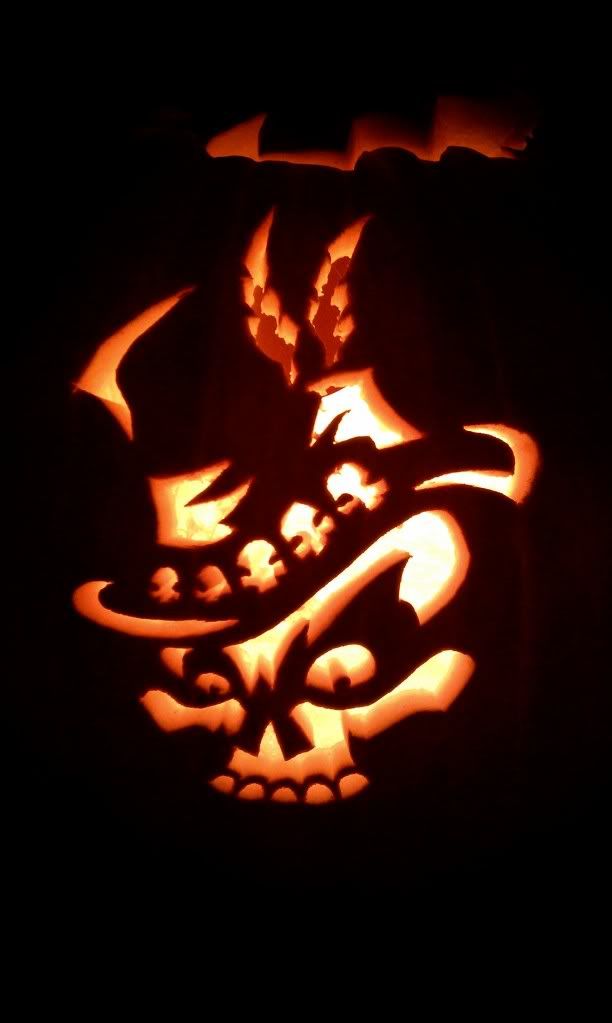 UPDATE: this is my first try at fruit sculpting or whatever you want to call it. ive done little faces before but not flowers and things. anyways it looks better in real life and i think it looked better before i colored it. this was much easier than i thought to pull off. this was one of my "giant" pumpkins but it only got about 6" around and about 8-10" in length. not so giant but a great victim for this. so on with the show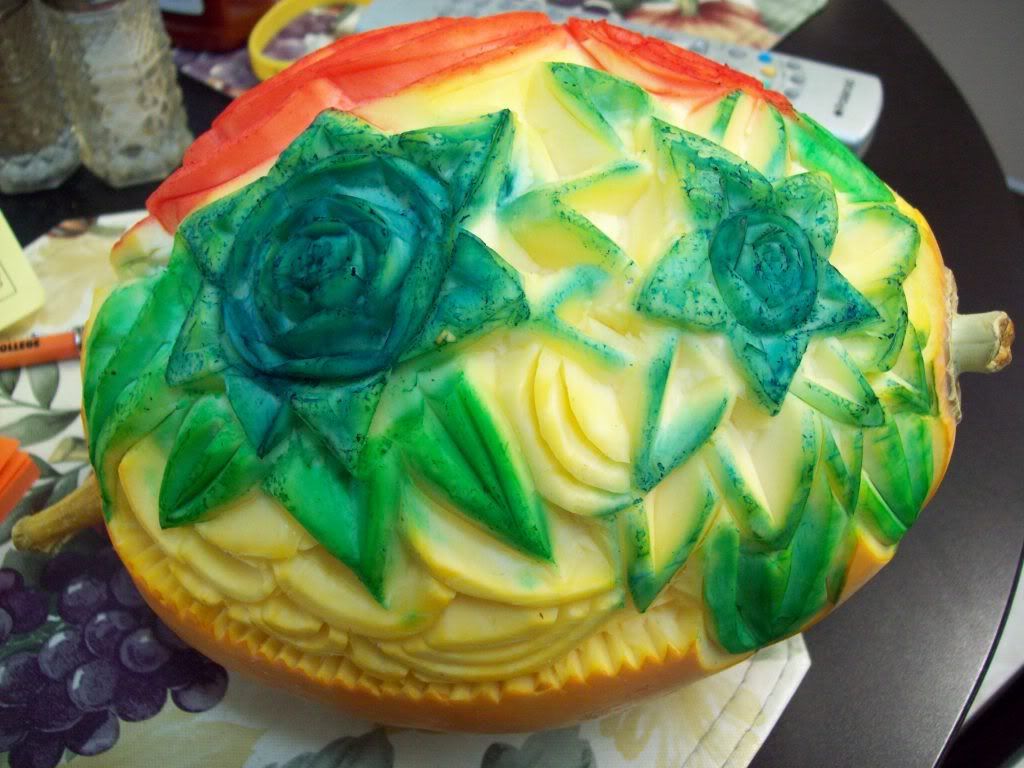 UPDATE #2: ive been sick as dog so i have been hiding out lol. ive been trying to push myself to get this last bit of building things done to no avil lol but i did make a lot of progress ha ha i still have a few more things to do though. anyways on with the show
This one i am very very proud of!!! using gus' help this was missions first ever pattern pumpkin and she cut the whole thing out!!
thiis is another of my home grown. its small but...it's not the size that counts.. its the motion in the ocean lol
this one i tried a different type of flower and did NOT dye it this time lol
not very halloweeny but so much fun. now that i know i can do stuff like this i'll have something cool to bring to parties and such
it's a bit wrinkled cause i took the pic after 2 days sorry guys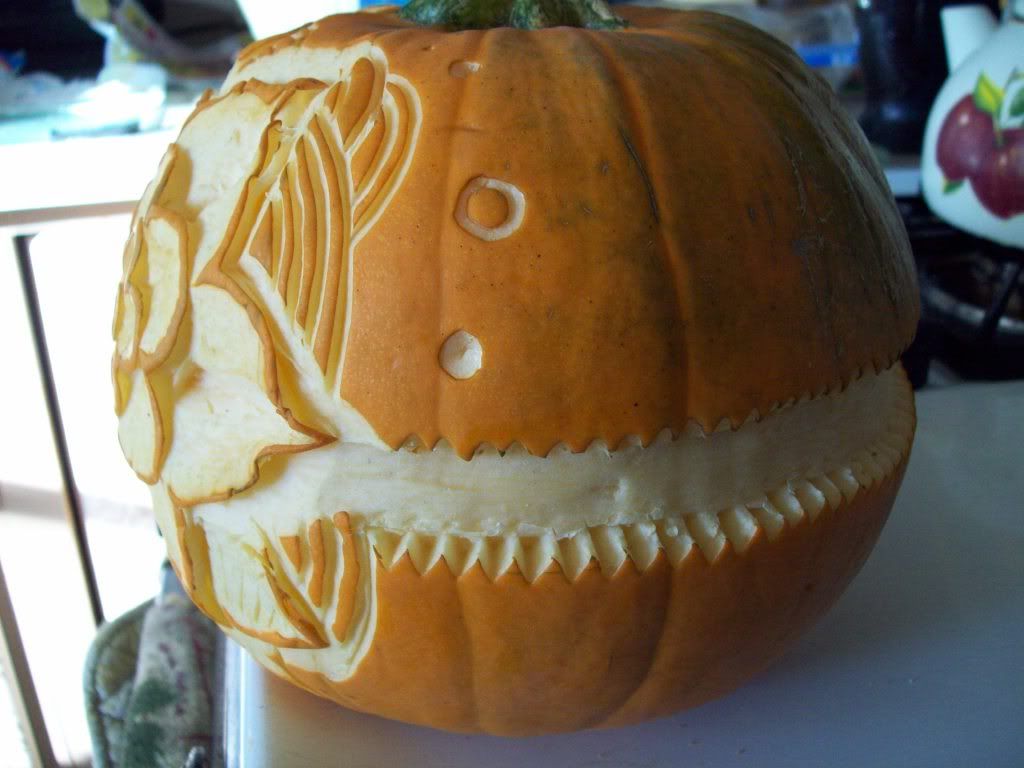 Last edited by
CombichristGirl
on Mon Nov 01, 2010 9:23 am, edited 9 times in total.