Sun Sep 05, 2010 12:37 pm
#36643
lol sorry if i made anyone hungry with the tittle. if you can make it to my house i have a cotton candy machine, i will be glad to make a batch which. FYI on a separate note i think im going to make some of that for my carving party. anyways i will post pics of the finished product once its cleared and put back together, but for now....
it was a plain black strat that we dismantled and sanded. as always click on any for a bigger view
first color(ironlak: potion):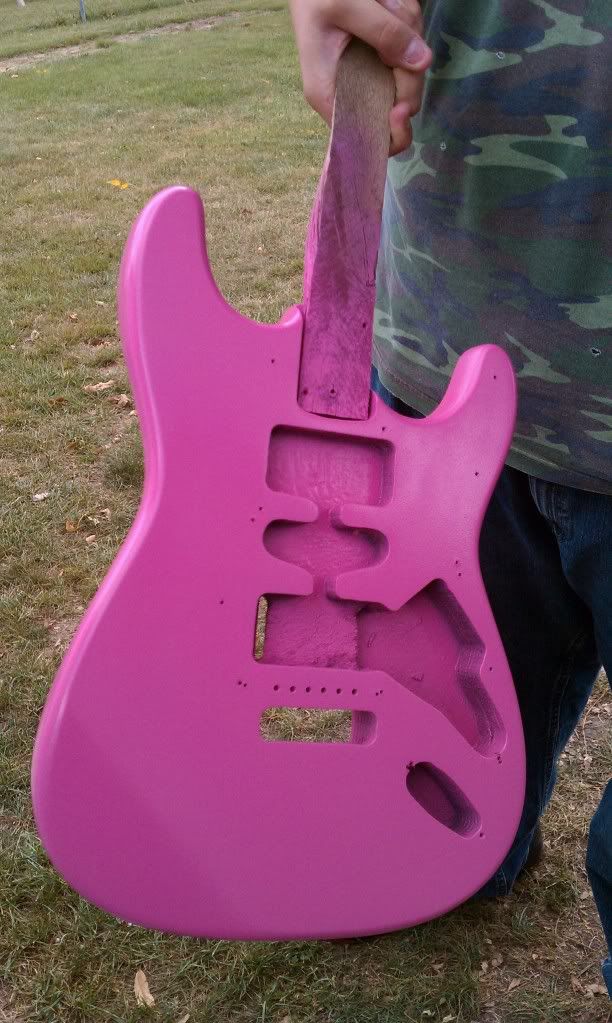 masking: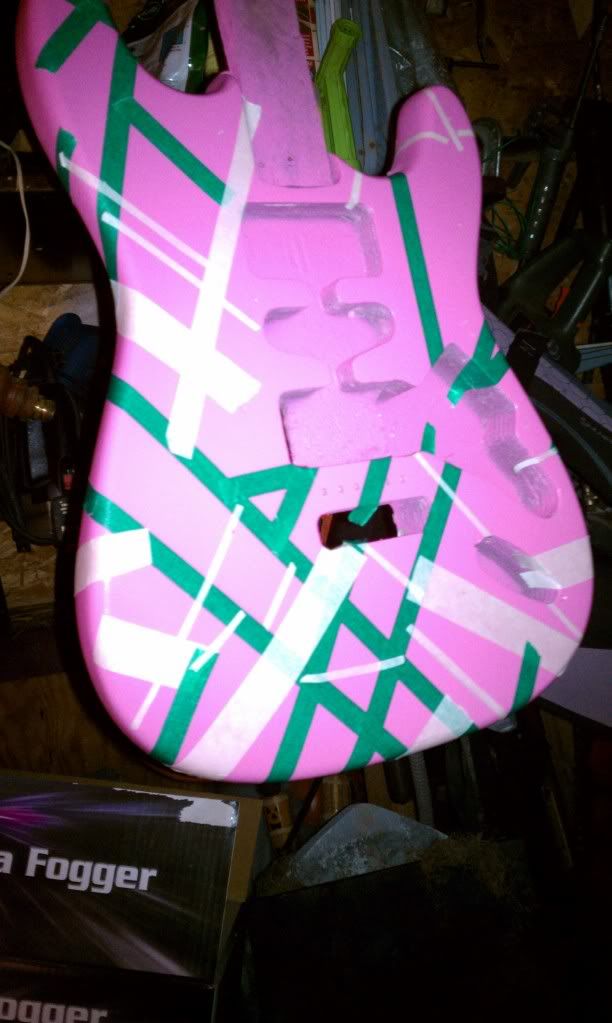 they were going a little crazy so i had to start changing things OCD..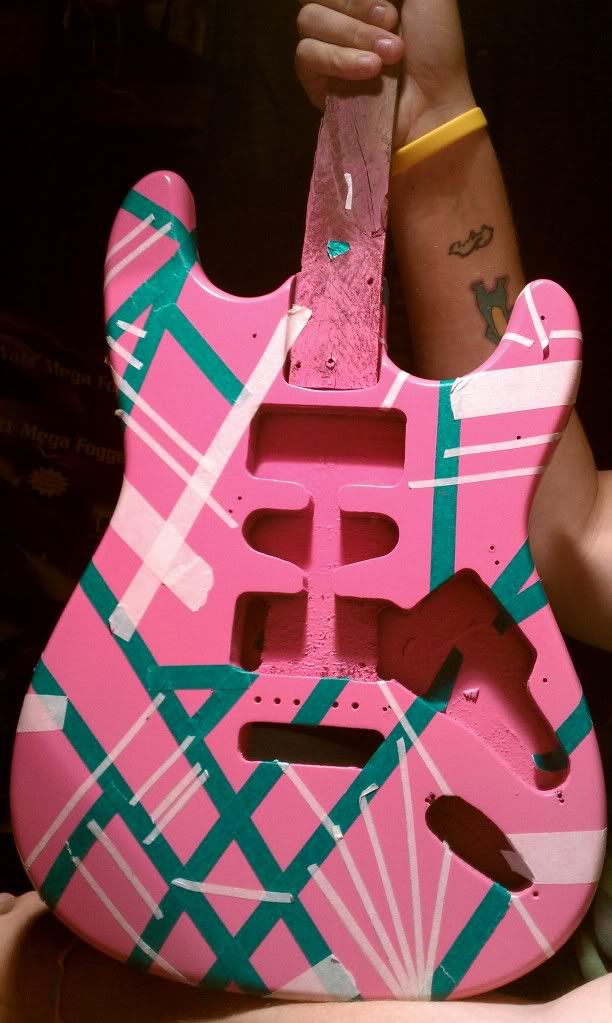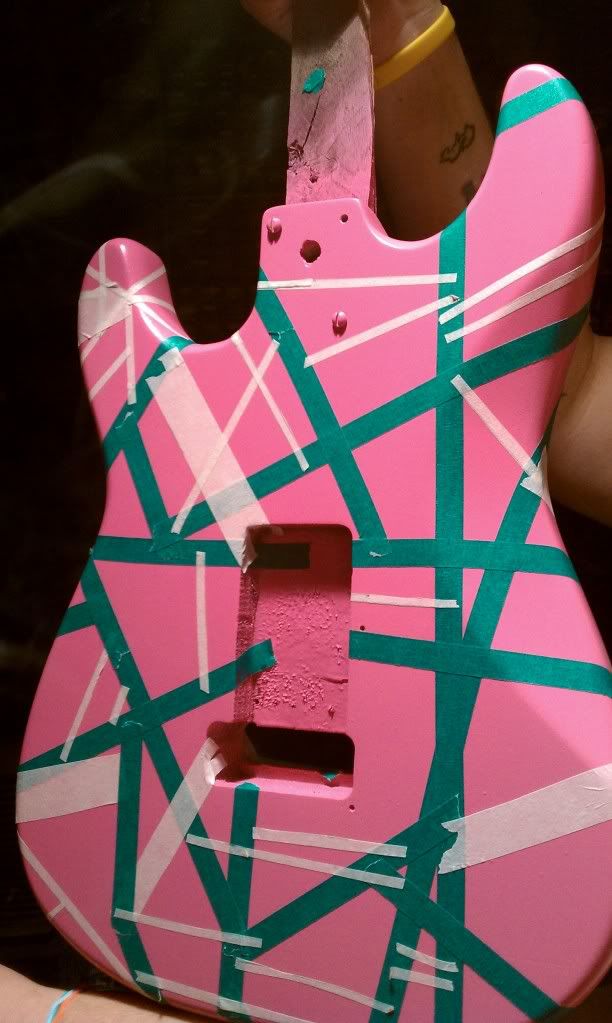 second color(ironlak:smurf):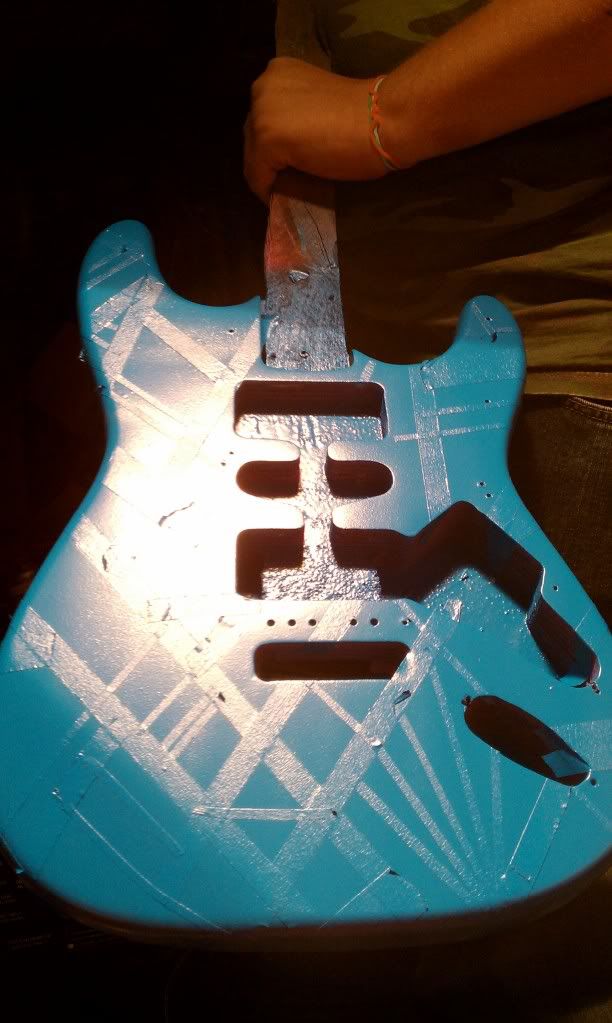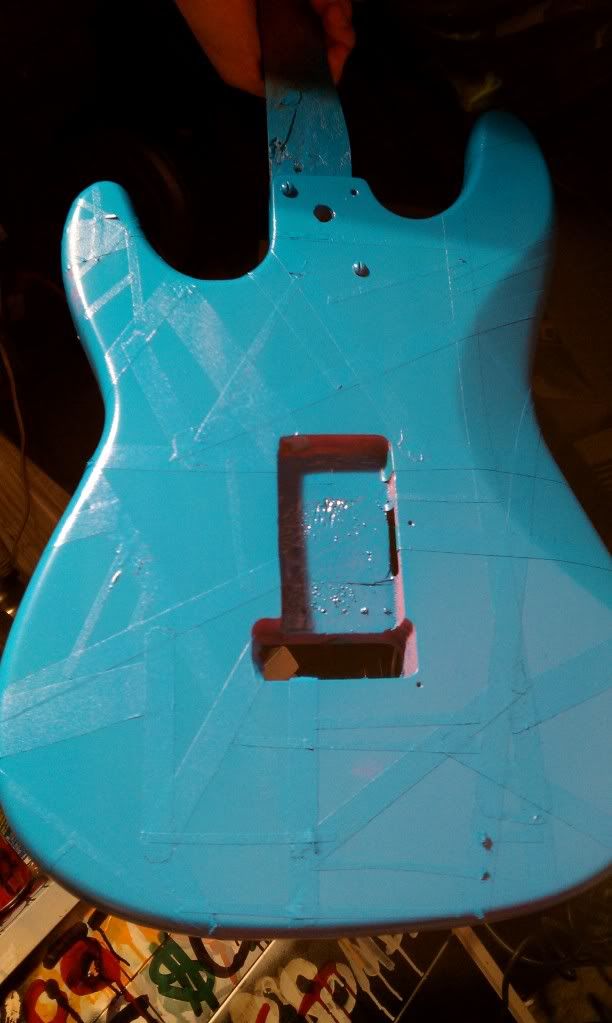 unmasking: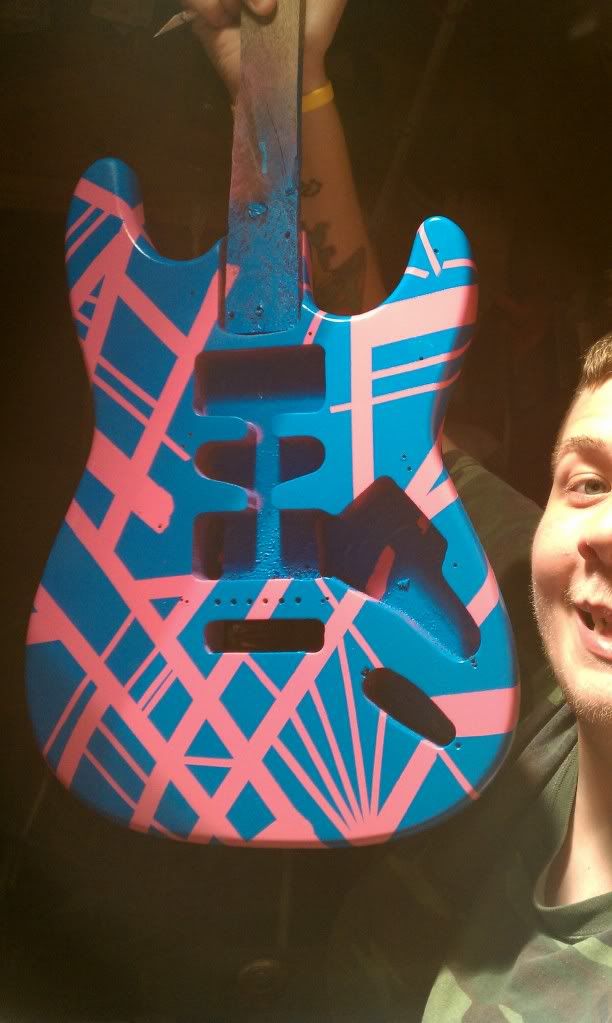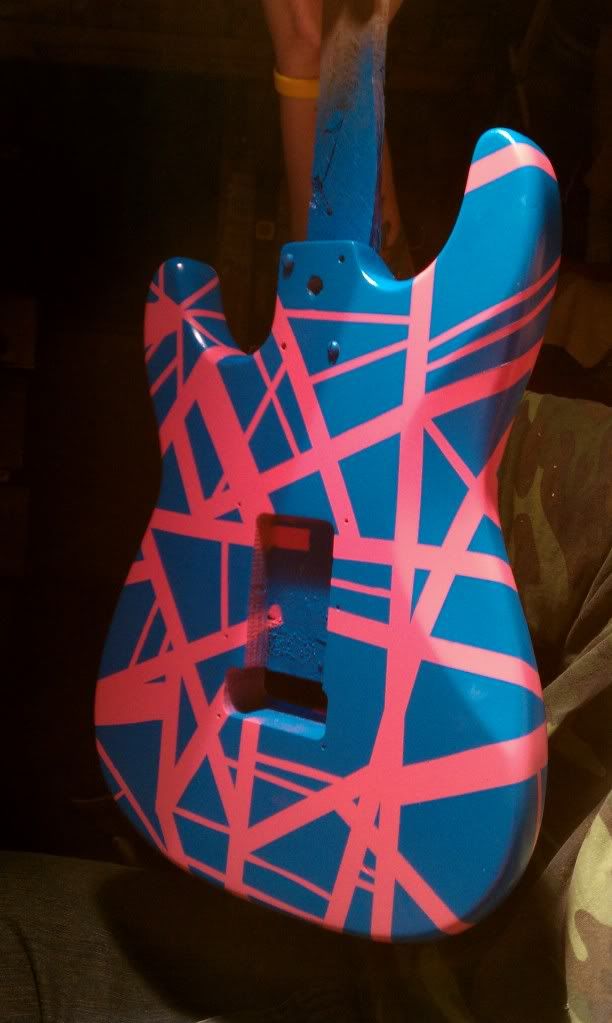 now just needs some clear and put back together
UPDATE with the finished pics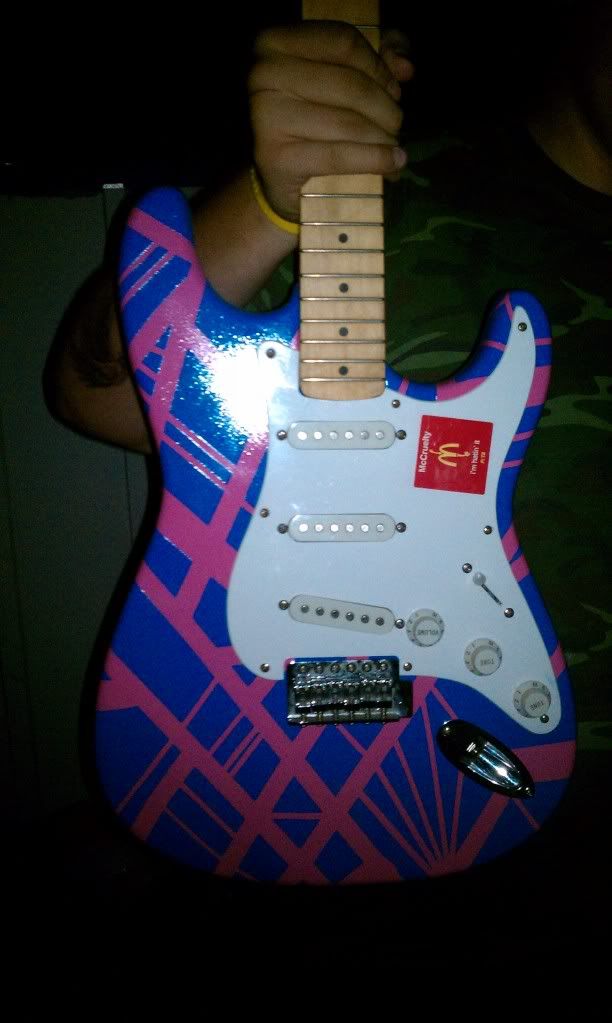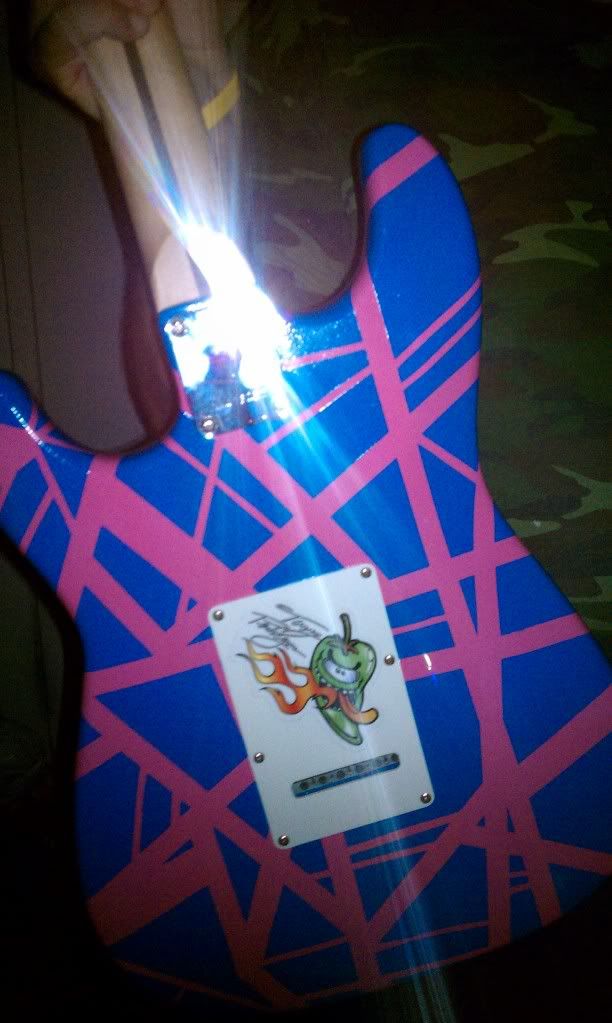 Last edited by
CombichristGirl
on Tue Sep 14, 2010 4:15 pm, edited 1 time in total.