Mon Aug 30, 2010 4:05 pm
#36135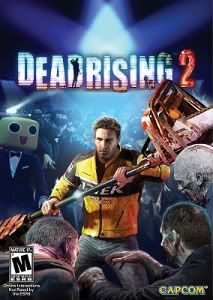 Dead Rising 2: Case 0
Xbox 360 exclusive downloadable prologue to the main game is released tomorrow (31/8/10) for 400 Microsoft points.
Case 0 is set three years before the events of Dead Rising 2.
In Case 0 you can level up Chuck Greene (the playable character) and carry that progress over into the main game when it's released.
Here is the trailer:
Dead Rising 2
http://en.wikipedia.org/wiki/Dead_Rising_2
On Sept 24th (UK) 28th (US) Dead Rising 2 is released. It looks as though it plays a lot like the first game but now you can make your own weapons, oh yes this is going to kick some arse!
Ever wondered what effect a Dyson with saw blades would have on a zombie?
Then wonder no more;
I loved the first game, one of the best on the Xbox 360 so I'm really looking forward to this
Anyone else getting it on launch day?