Wed Oct 31, 2007 11:40 am
#10597
Got a couple of the kids in with me for some more carving last night. I did one real and one foam and they both did 1 more real 'kin.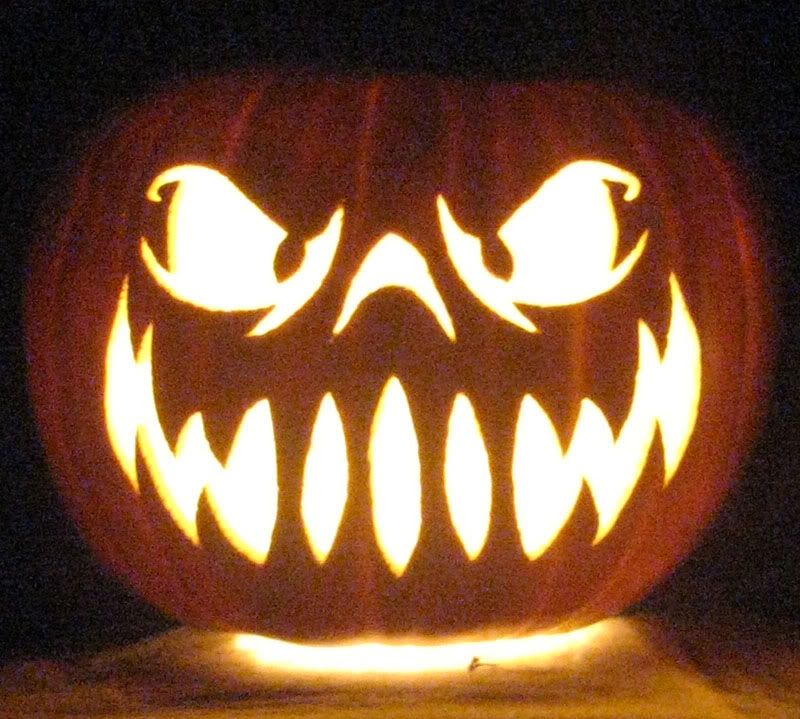 Revenge I just had to squeeze in this year. So I bought a smaller Michael's foamie yesterday and immortalized this ZP mascot.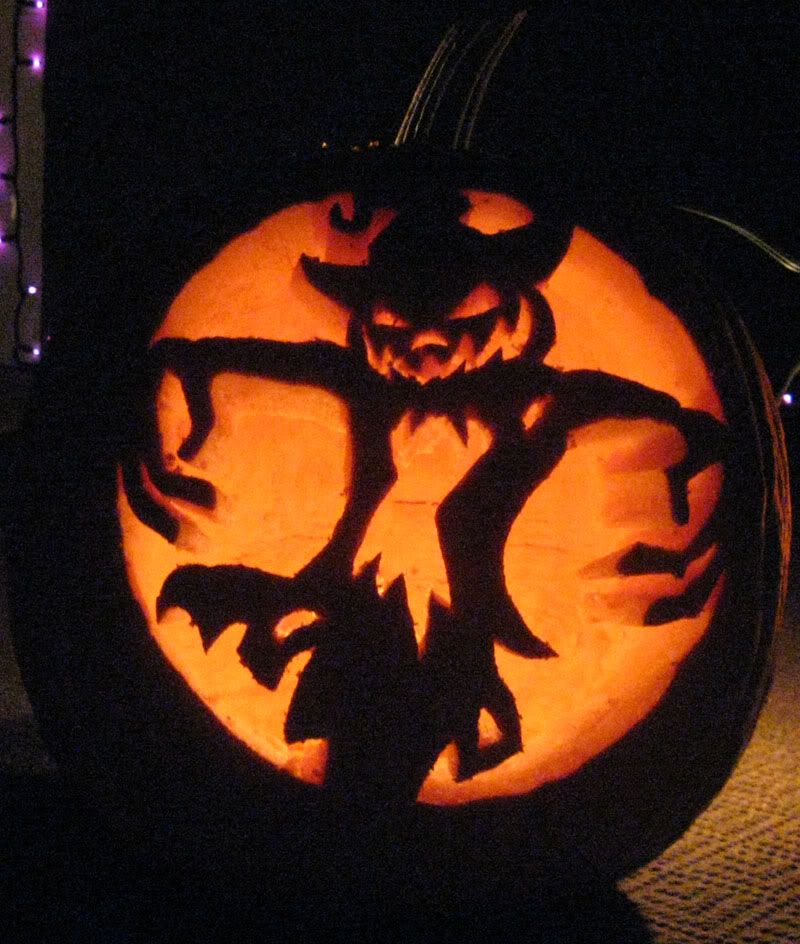 My first time carving Patch Master. Been wanting too since the design came out but it just kept getting pushed back on my list. Since I went absolutely crazy this year carving I managed to squeeze it in. I love this one.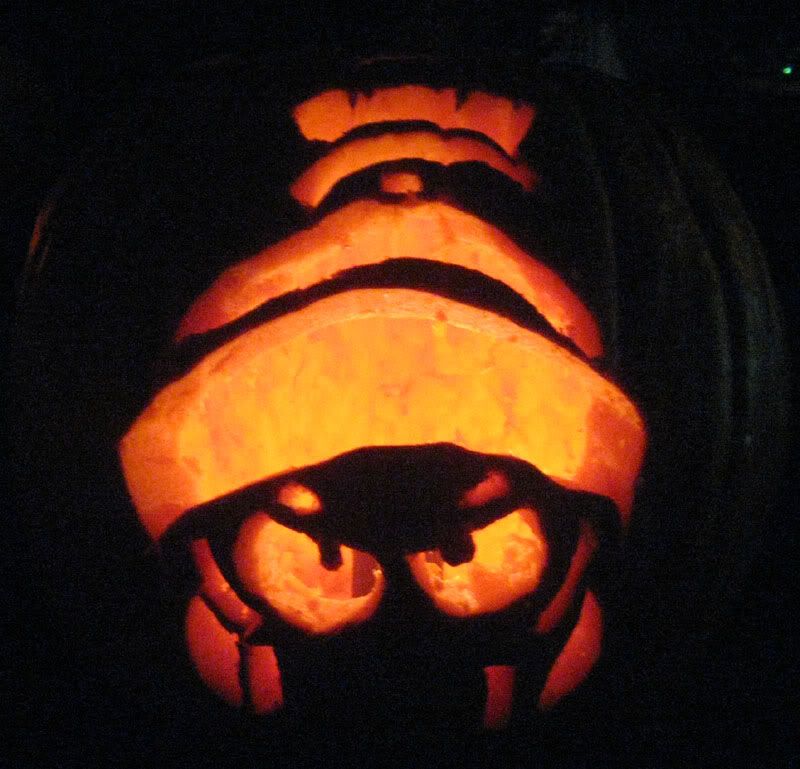 My son took a stab at JP's Marvin the Martian pattern. He did ok on it. But he'll get better. Looks good for his skill level.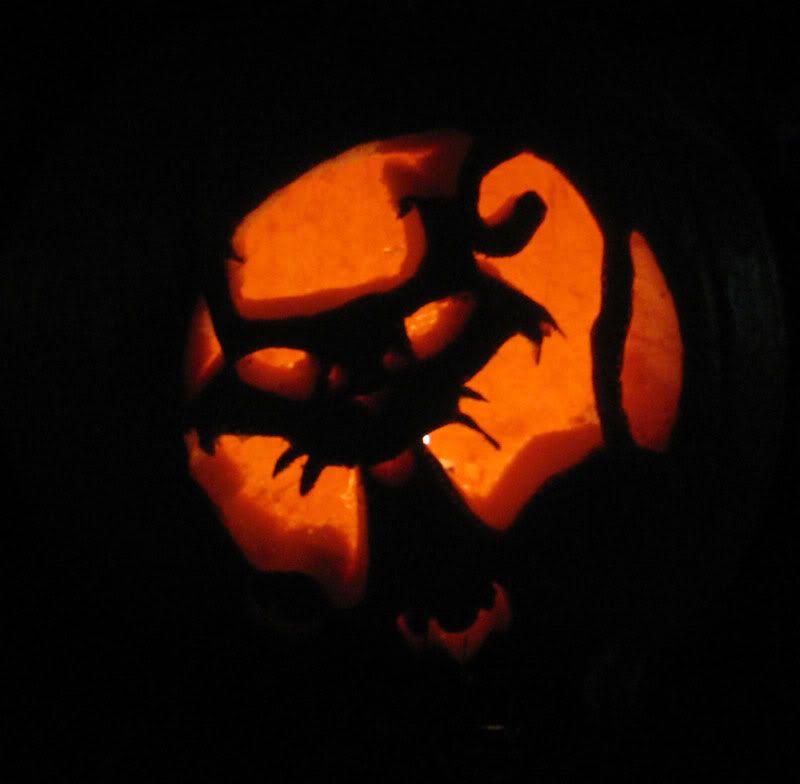 My youngest just loves the cats and dogs. She wanted to do this pattern on her first 'kin but backed out at the last minute thinking she couldn't do it. When I gave her a second pumpkin she took a crack at it. Looks good other then one of the paws isn't cleaned up enough so it don't really glow.
I'll probably do two more before tonight. I'll try and get pics up for y'all.
Curtis