Sat Oct 11, 2014 4:33 pm
#88843
I failed to share my carves last year, so I'll start off with a little flashback to 2013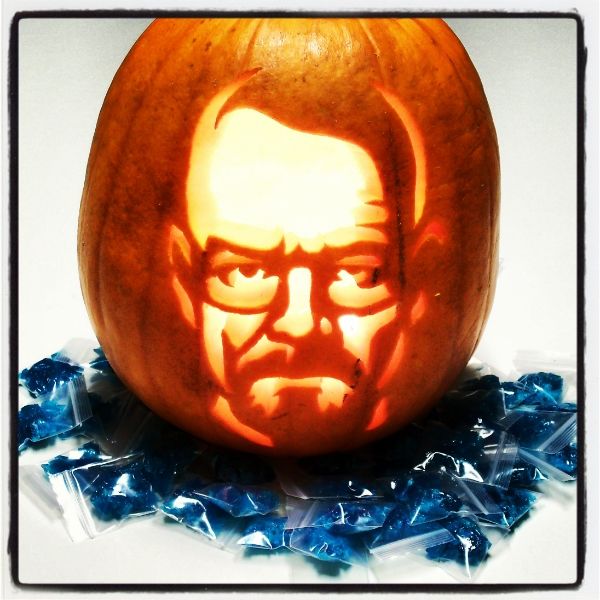 Mr. White along with homemade "blue meth" rock candy in "teenth" bags. You bet I used chili powder in that recipe!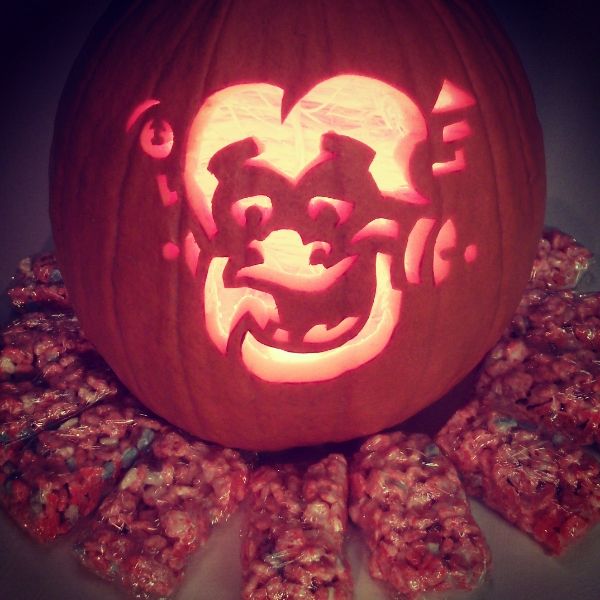 Boo Berry along with homemade cereal treats carved into the dryest, most sinewy pumpkin I've ever had.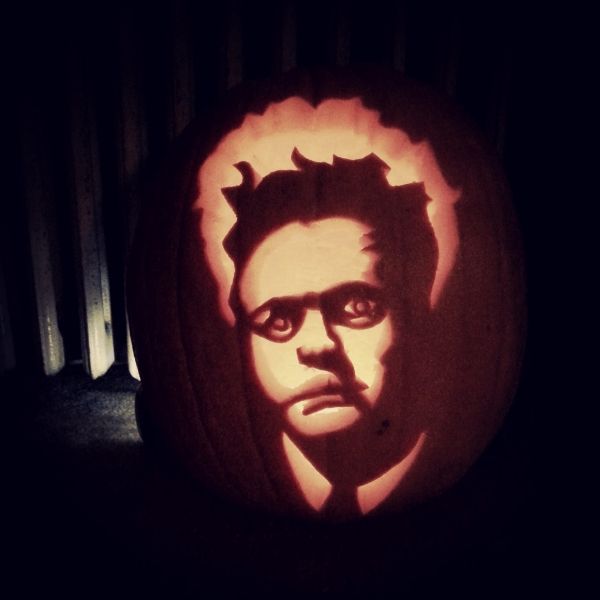 Eraserhead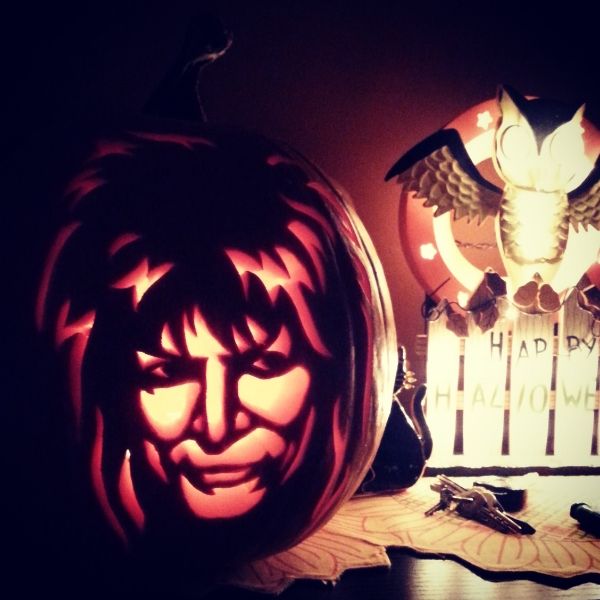 Goblin King!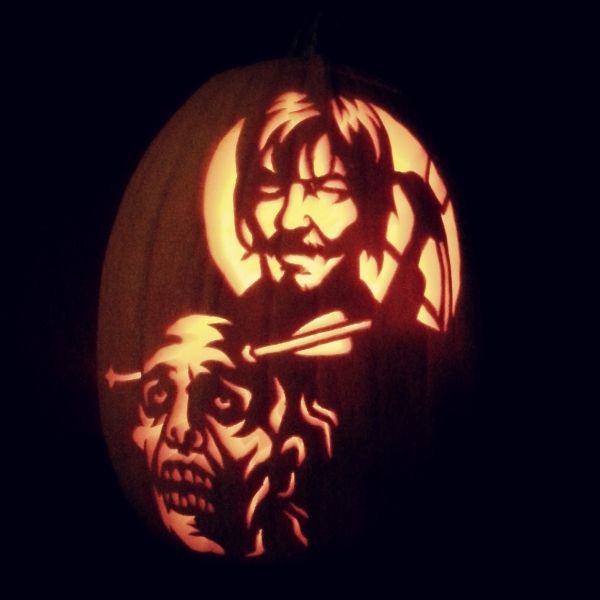 Darryl and arrow walker together on a 36lb. pumpkin. This is right around the time when my camera got destroyed in a freak accident and I had to resort to the contrasty boring cell phone pic. This is still the case, unfortunately.
On to this year's crop!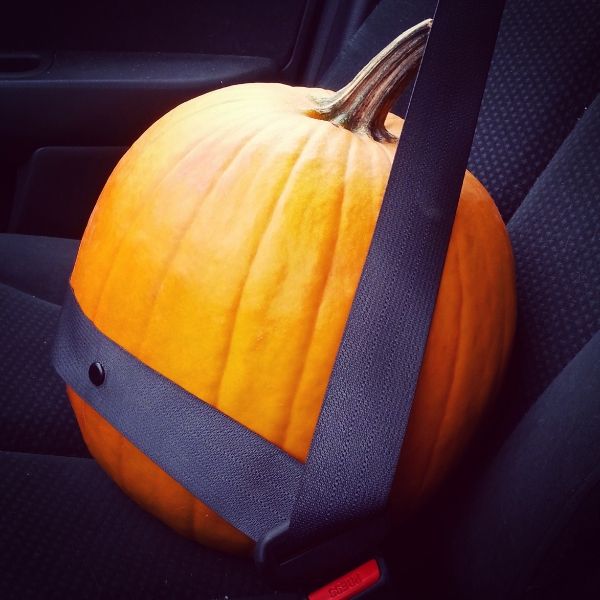 Safety first! Another big one, which turned into this: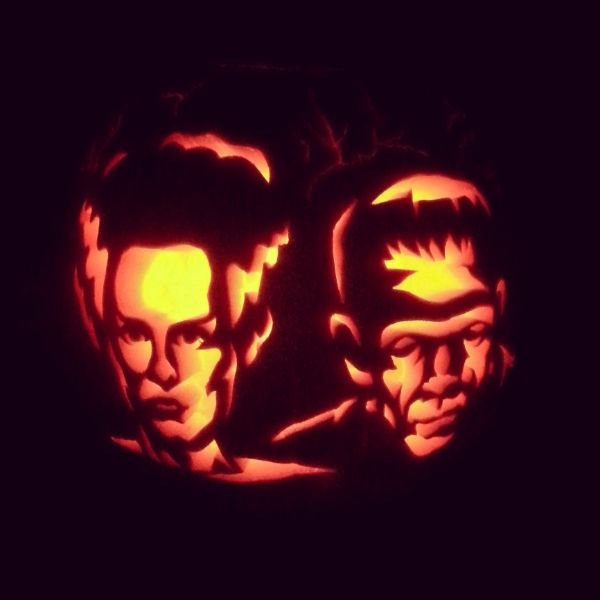 This fella I just got today seems pleased with what's going to happen to him tomorrow: