Sun Oct 07, 2012 6:38 pm
#69937
Hey guys,
I know they the color changing LED candles and some people use colored christmas lights.
After having to replace the batteries in my LED candle, after 4 hours of use, I've decided to get away from battery powered lights. I started using the replacement lights that they sell for Department 56 christmas villiage houses. BUt they only come in clear white and frosted white,
Since I have both a Frankenstein and a creature from the black lagoon, I thought it would be nice to add some color, among the other normally lit pumpkins. So I got to thinking about a cheap, non-permanent way to add color. Then it hit me - the translucent folders/report covers that they sell in the school supply aisles of Staples, Office Max, and even some grocery stores. My local grocery store had them for $2 each, so I picked up 2 green folders. All I did was cut off the flap, trim out the snap button, and cut to fit inside the pumpkin.
Here's how it looks on the CFTBL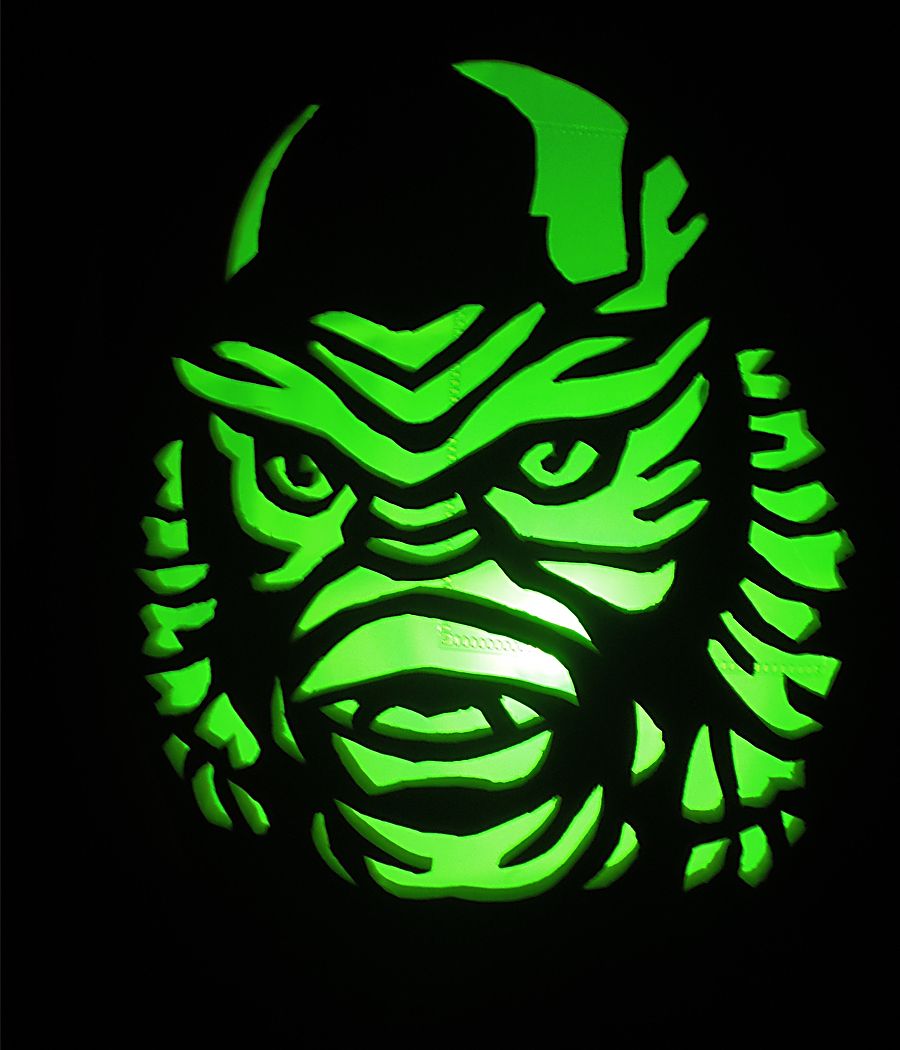 -Fred