Wed Sep 17, 2014 11:11 pm
#87323
Hi everyone this is my first post of the season been busy working on setting up my haunted house for this year.
Just started working on this prop today, Im going for a Toxic Waste spill and here is the start of it.
I started with an old 55 gallon drum that i picked up at the junk yard.
Then i picked up fluorescent yellow spray paint. (four cans to finish the barrel)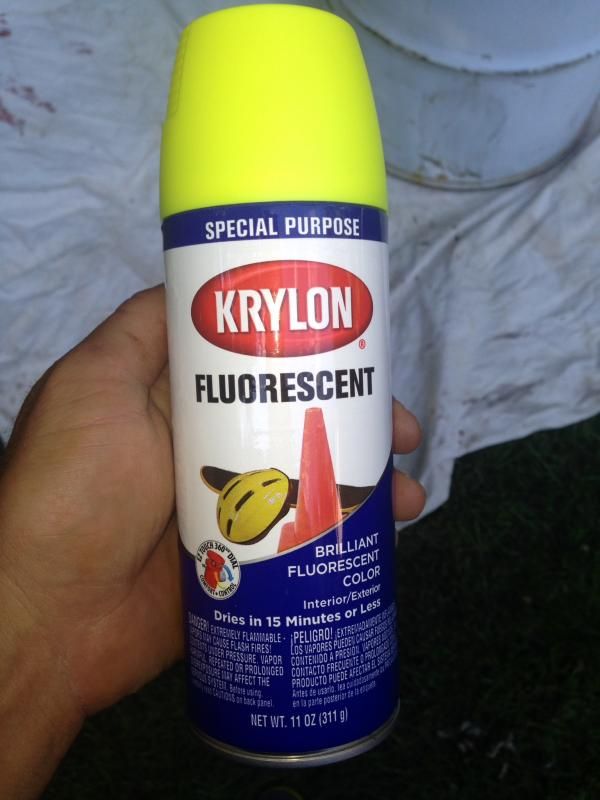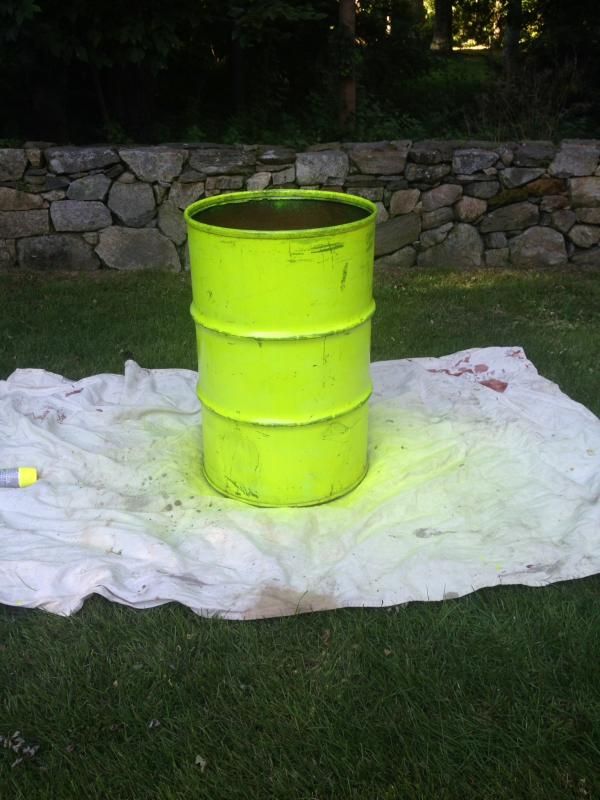 Printed out a Biohazard stencil.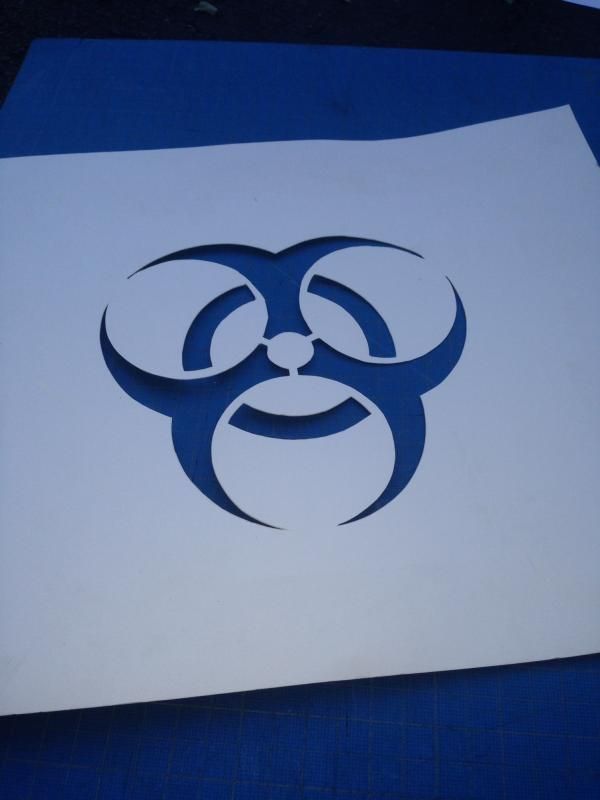 Next I cut the stencil out and sprayed it with black spray paint.
Then i cut out TOXIC WASTE stencils and spray painted those on.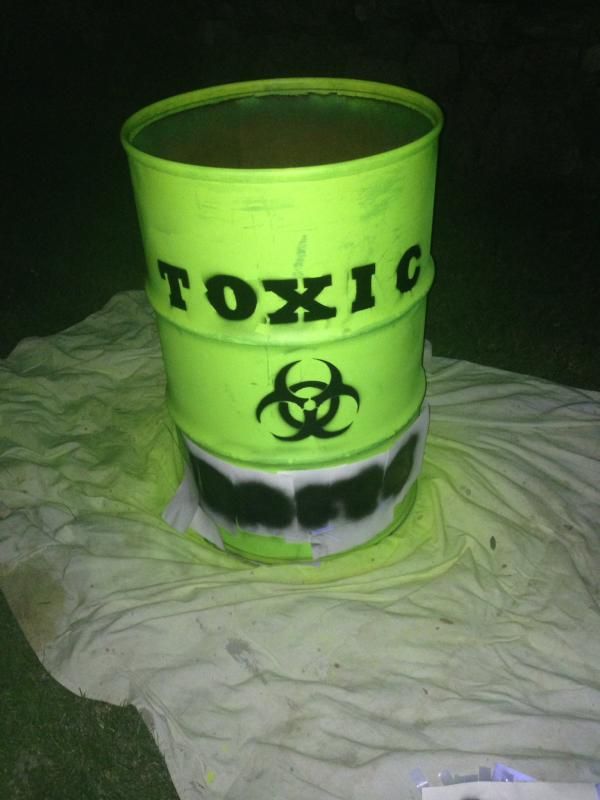 Here is the finished barrel in regular light then in black light.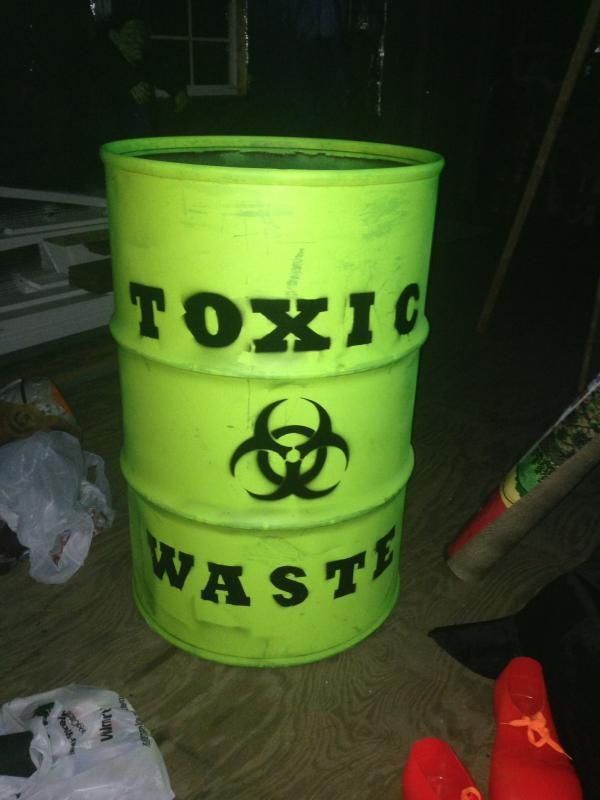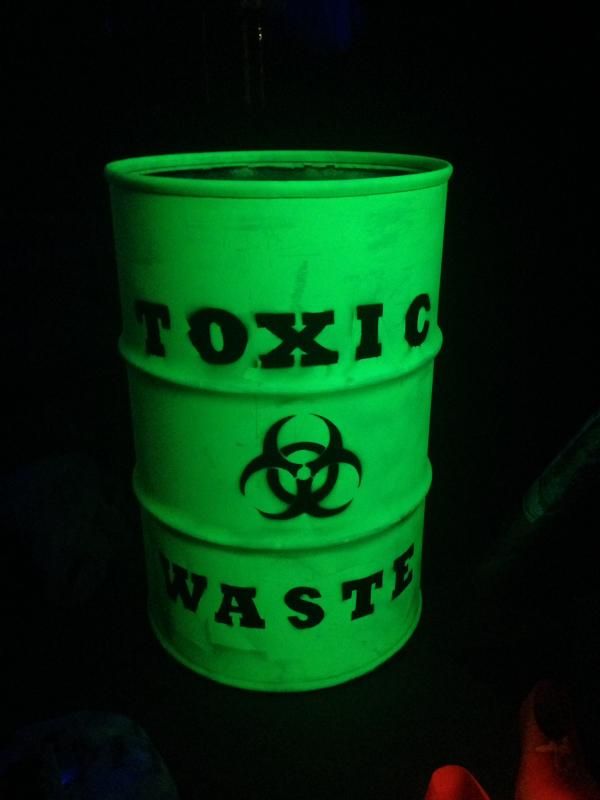 My next step is to get great stuff foam insulation and green spray paint to make it look like an actual toxic spill, and add a zombie or something coming out of the barrel with a green light shinning up from the bottom and a fog machine so the effect it there.