Fri Nov 06, 2009 9:56 pm
#33205
We had a few broken cookies this year and the kids never want the broken ones.
...
Well they do now! They all want them. I even thought about breaking a few more
ouch!
Ahhhh!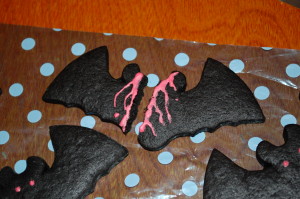 There's one hand with a missing finger down on the bottom left. And a missing finger floating aound somewhere.