Sun Aug 14, 2016 9:31 pm
#96078
Part two of our trip to the Cariboo. I figured this would be of interest to those of you who, like me, build the occasional headstone/cemetary in October.
We spent the day in Barkerville BC a small town now operated as a Canadian Heritage site that was formed in the 1850's during the Cariboo Gold Rush. The town stands today much as it did in the late 1850's / early 1860's (it burnt to the ground in 1858 and was rebuilt once already).
A few things to set the mood first...
I sent this one to my dentist, he blames inflation, but was unapologetic. LOL
Groundhog running amok. Note the dried creekbed / road its running on...
Five minutes later. Well, not really, but it was the same day...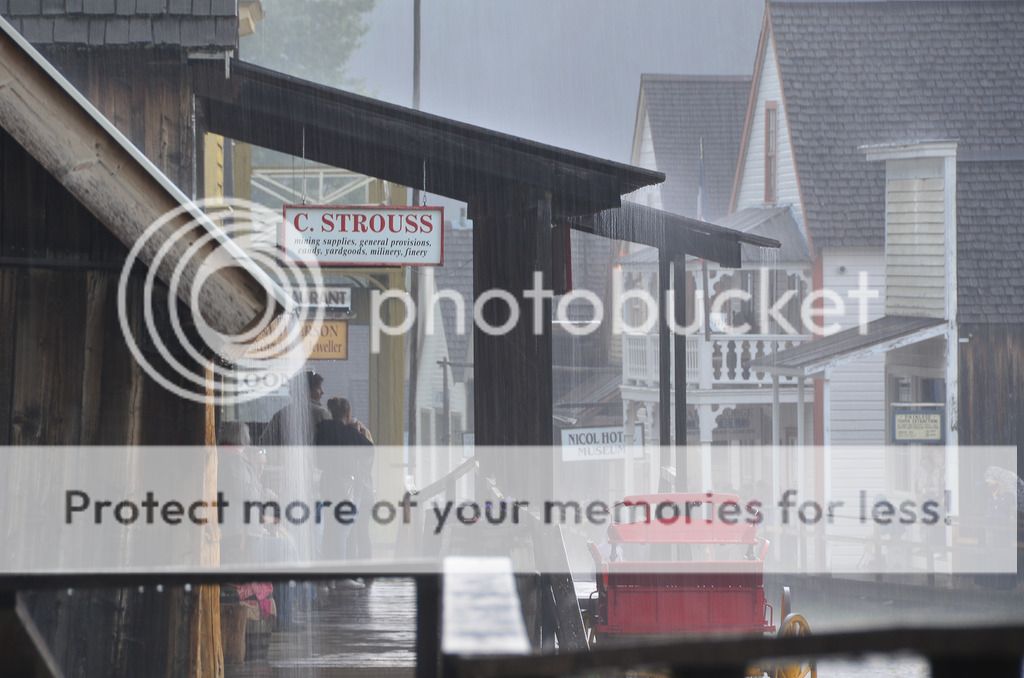 Groundhog swept out to sea, well, not really, but, you get my point...
Oh yeah, and, by the way, a *small* advisory notice.
Cemetary photos follow. It's worth saying, yes, this is a real cemetary. It is a long defunct one though (at least in terms of new interments - there's another section that they *discourage* lookeloos from visiting). We took a guided tour though it, and learned a lot about the cemetary itself (its just up the hill from the city - not the best planning, there were water quality issues as a result), the people who are resting there and why things are the way they are there. In a nutshell, stone markers were rare, it was a hard time there and, in many cases people were lucky to have wood markers. There are generic markers for many graves to signify that its been confirmed that there are remains in a plot, but, they do not know who. A good number have been recreated to replace ones that have disintegrated where they had enough of the original marker or photos to recreate it from. The trees, we asked about how it would have been possible to have buried someone so near such large trees (roots and all). Brain fart, over a hundred years ago, the trees were planted in most cases to commemorate the deceased as saplings.
A member of our group asked about etiquette about photos in the graveyard. The answer was, if you treat the images with respect and are taking tactful photos, and you're not walking over any graves to get the photo you want, its not inappropriate. Makes sense to me.
From a haunting perspective, things i noticed were;
-they had a hard life & many died very young. Average age there was just 39
-Very few marked with RIP
-Despite there being many straight lines, none were parallel. Literally. Everything was askew.
-Most of the markers were wood
-Very few women (which follwed the general population there during the towns hey day)
-Despite the town having a very large population of Chinese miners (thought to have been equal) there is only one Chinese miner buried there (the rest were exhumed a few years after being buried to have there bones returned to China to be buried with their families)
Just because I cannot see it, doesn't mean I can't believe it!