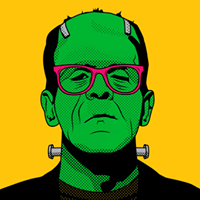 Tue Oct 25, 2011 12:55 am
#56812
Would Love to See a Eddie Munster
to Finish off the Set.
Each week (at the farm) I have made a Different 4 Pumpkin Tower
for Halloween Weekend it would be great to do a Munster's tower
Completely ZP
Ryan, if this is not in the cards, Please let me know,
either I need to find a different Idea for the tower
or Make a Quick Eddie. I would prefer to have the same Style for all four pumpkins, No Pressure !
If not just need to know is all.
Thanks - And Hope things are going Really Well for you