Fri Sep 13, 2013 11:56 am
#77704
While I was in Forbidden Planet today I saw this, how could I resist?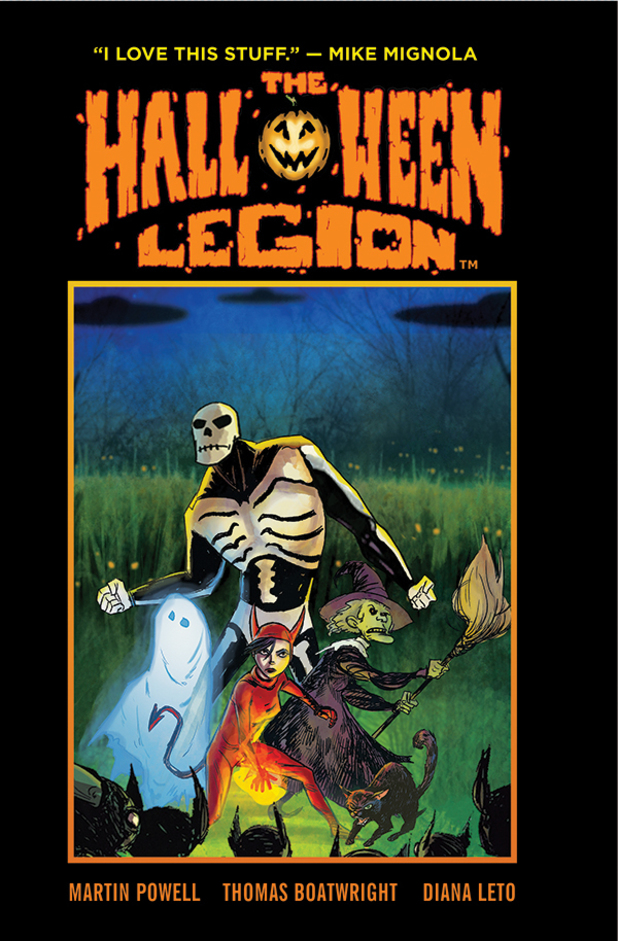 Halloween Legion: The Great Goblin Invasion "Strange things are happening in the sleepy rural community of Woodland, as the sun goes black and the entire town is terrorized by merciless invaders from another world! But Woodland is also protected by a mysterious group of extraordinary guardians. They come from a place of eternal October, where orange, gold, and crimson leaves float after you in the autumn breeze, where magic and monsters are real, and where pumpkins are more than they seem!"
This place where the "mysterious group of extraordinary guardians" comes from sounds like my kinda place! I think we should all move there
I'm really looking forward to reading this and I'll let you all know how it goes.