Sun Mar 08, 2015 4:15 pm
#91201
Hi guys!
I've never customised a toy before so I thought I'd give it a go. I found a set of "mythical creatures" in my local Poundland (the UK equivalent of a dollar store). I liked the sculpted detail in these guys but the paint was lacking.
This is what I started with: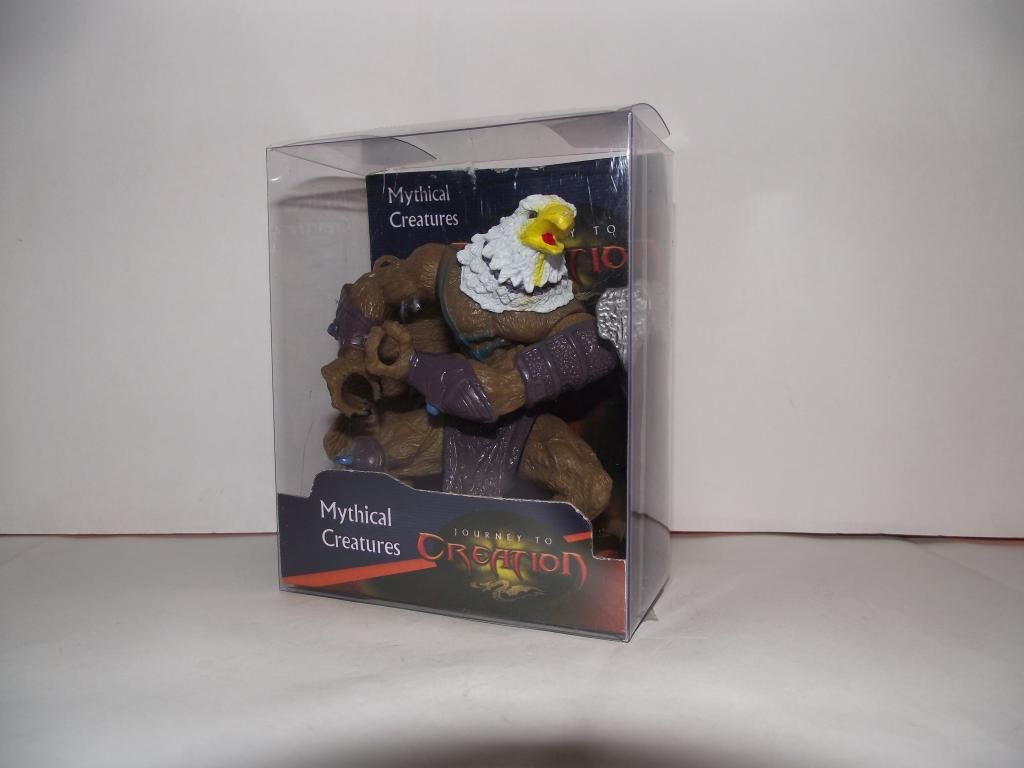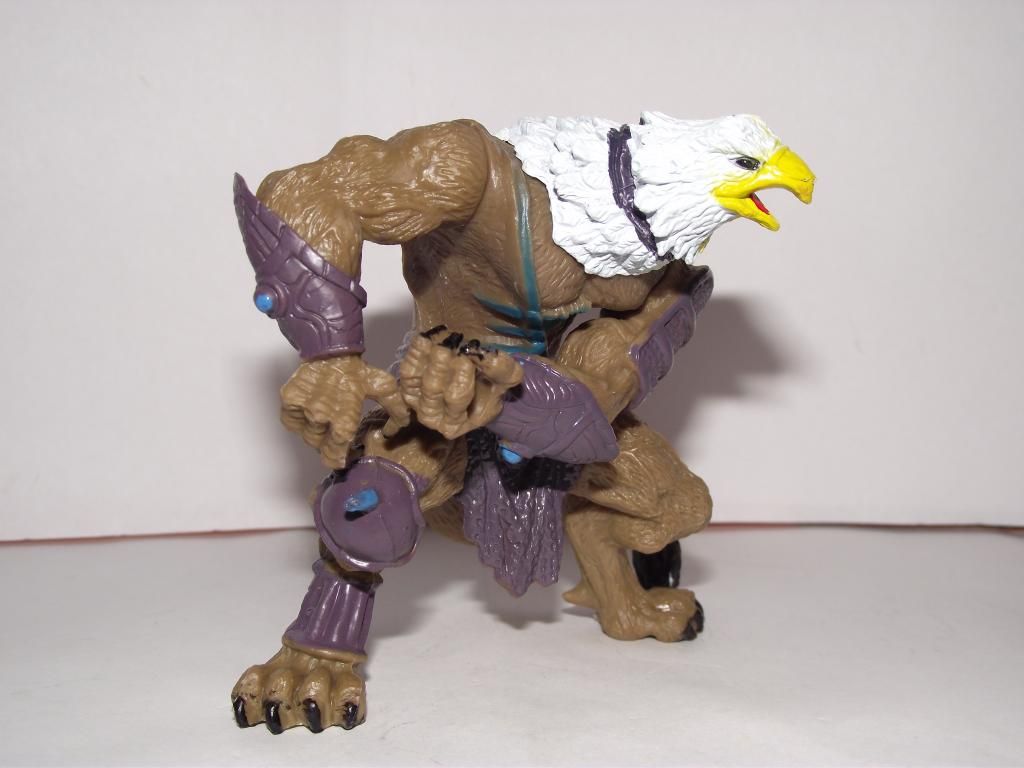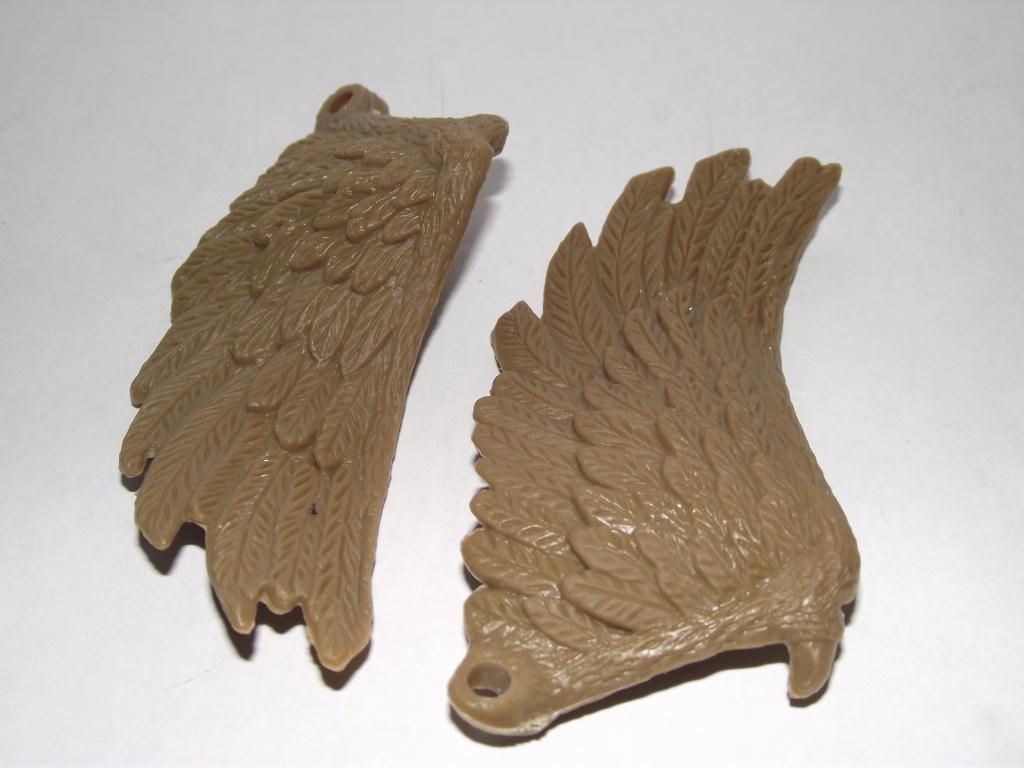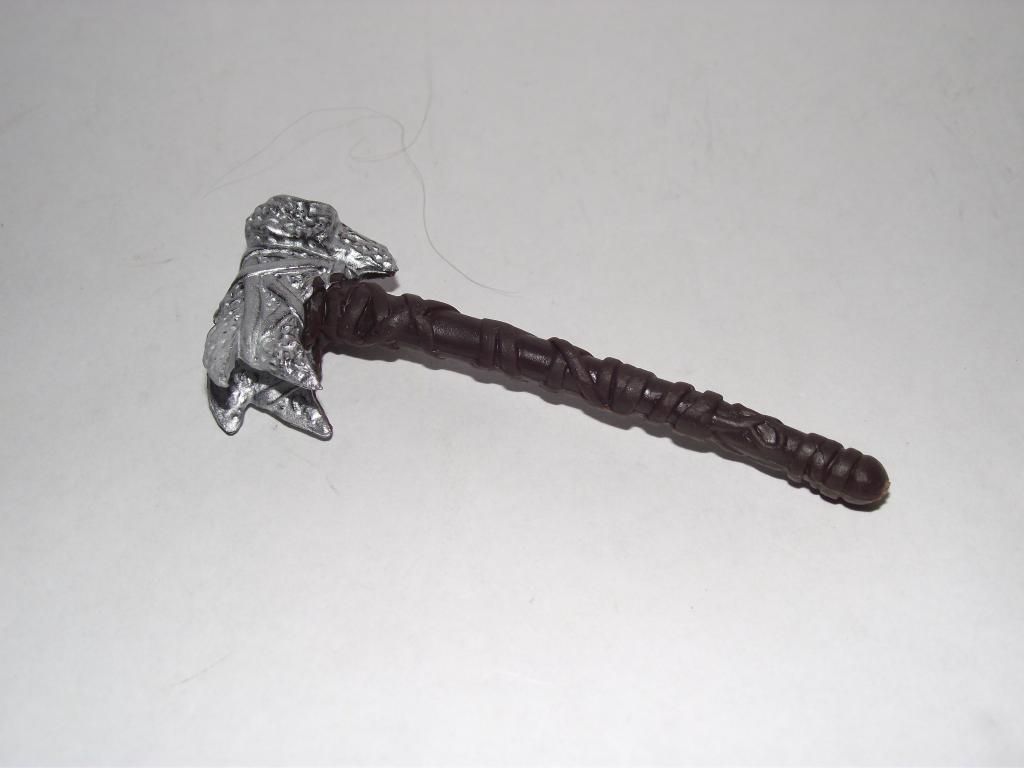 I thought I'd take it easy and just do a small bit of sculpting for practice and a repaint.
I sculpted more belt around his chest instead of it just looking like it fades into his chest. I used Milliput epoxy sculpting putty to do this.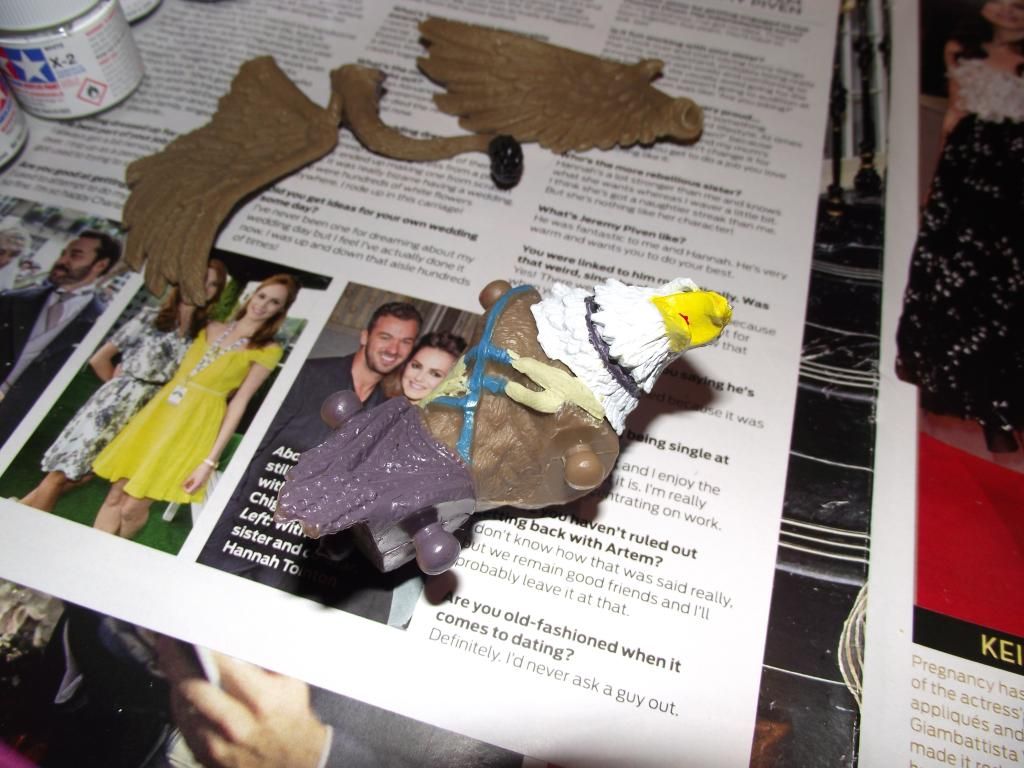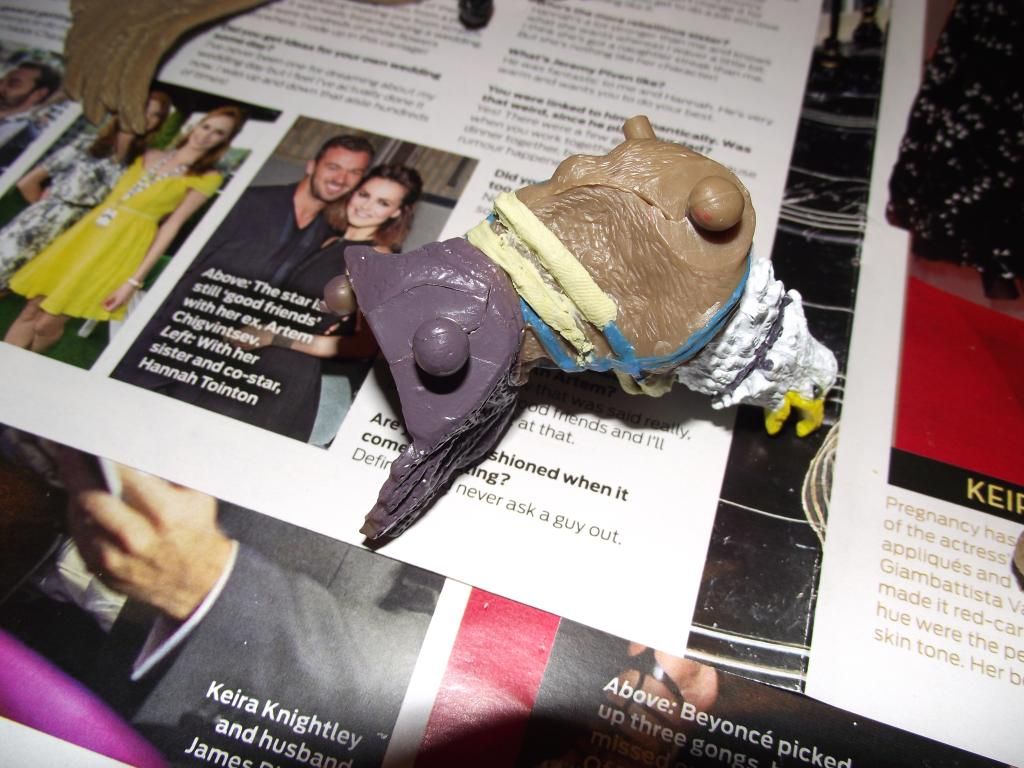 I also sculpted a small ankle bracer around his leg as I felt this leg was a little bare!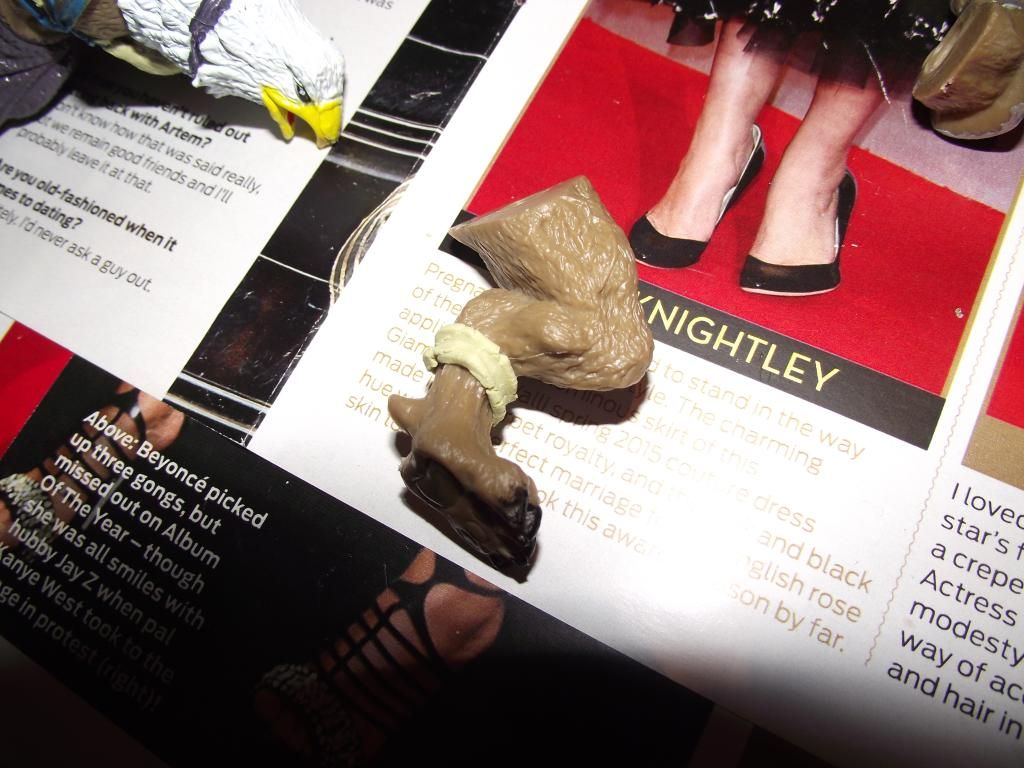 I painted the details around his armour silver, and made the plates a brighter purple, I painted the piece around his neck purple to match. I detailed his wings a little with darkening parts, I painted the belts on his chest blue, and gave him a wash of dark brown all over so that he had a bit of shading to bring out the details
I'm really quite pleased with how it came out!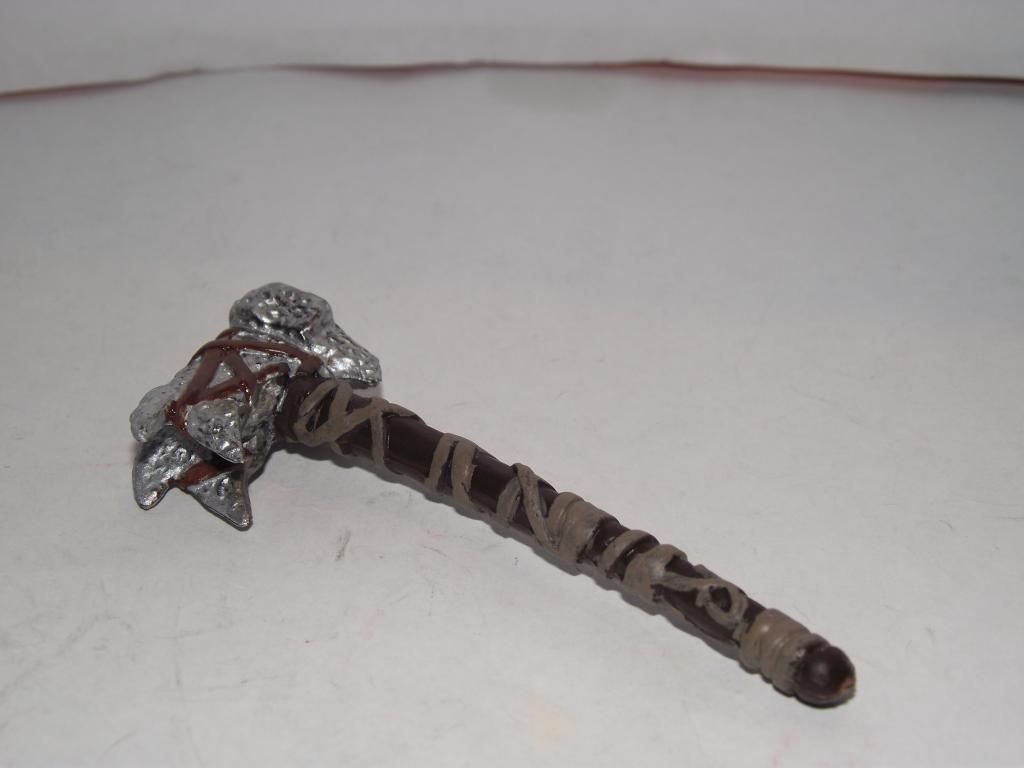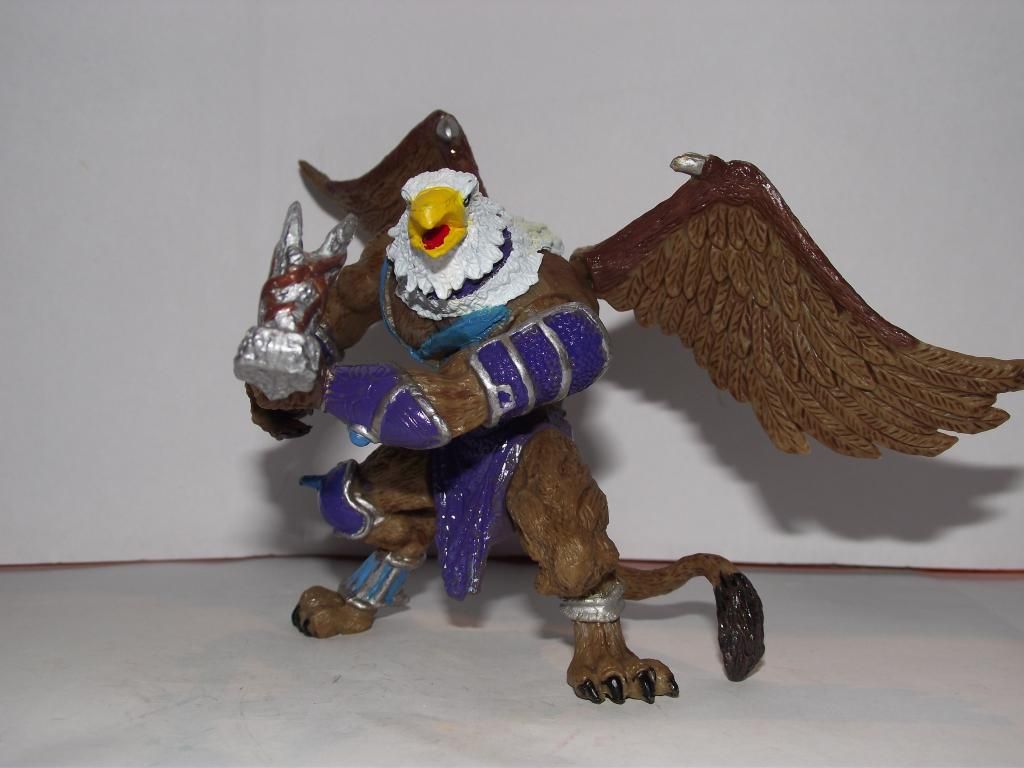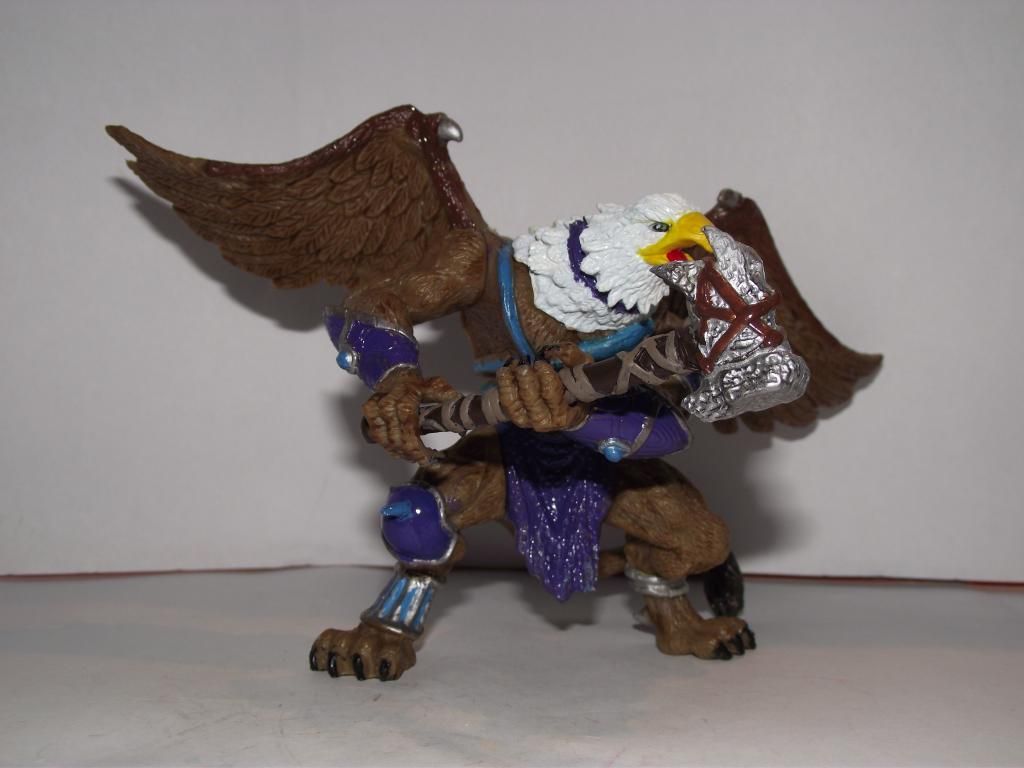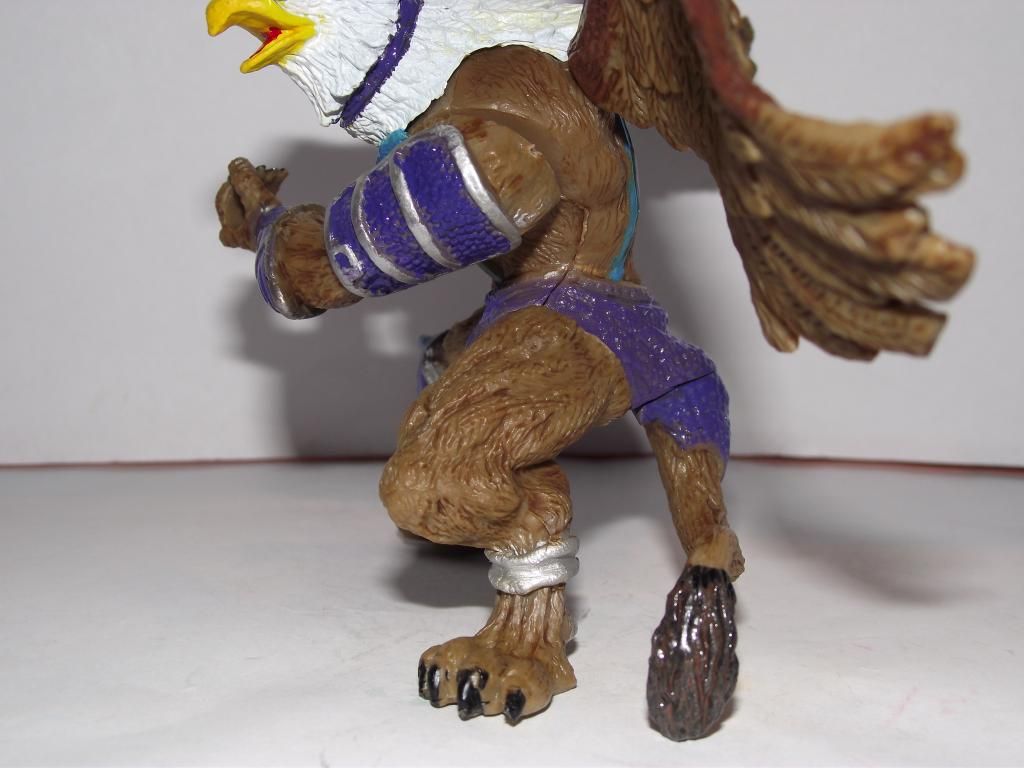 I've got another 3 figures I want to customise so if you're interested, I can post those up as I go
Thanks so much for looking!