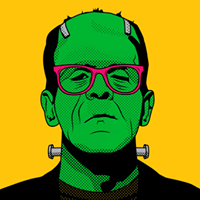 Tue Dec 01, 2015 9:38 pm
#95637
New From Funkins - Carvable - X-MAS Balls
These Are Really Nice, and Look Just Like a Real Christmas Ball !!
They Come in Red - White - or Green

They Can ONLY be purchased on the Funkins Website
Price: $20.00 Each + Shipping
Weight 1 lbs
Size: ( I have One and it's about the Size of a 9" Pumpkin)
Description:
Fun-Kins foam Christmas ball ornaments have a smooth shiny glass like finish but they carve just like our pumpkins. They even come with a genuine metal clip for hanging. The bottom has a flat surface which allows the ornament to be used as a table top decoration. This special edition to the Fun-Kin line of carvables is very limited so get them while they last!
Click the Link Below to Order them, before their GONE !
http://store.funkins.com/shop/
.