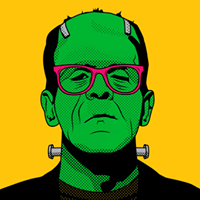 Tue Aug 19, 2014 9:54 pm
#86355
It's really Sad how much these craft stores Jack up the prices, of these pumpkins...
Even if you use a coupon they are Still making a killer Profit..

I would love to See the Foam pumpkins Show up in more Department type Stores...
Walmart / K-Mart / (Target - Already Does) etc......

I'll bet you would see them for $12 to $15 Bucks Sticker Price. These Stores would Mark em up as a regular mark up / Profit.
Not Jacked up, as the craft stores Do !

And I agree - I bought (1) 13" Kin at Micheals - Used a 40% Coupon and still paid 20+ bucks
Used to be 11 bucks just a few years ago.