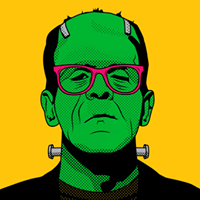 Mon Jan 06, 2014 1:04 pm
#84957
Okay to stay on the Same Page - were going to talk about a few pumpkins made by Funkins.
First Doh, thanks for the post, When I carved that Classic #8 (Frankenstein) there was NO issue with Denting etc.....
I'm trying to Get Funkins, to create the same type shell on the Micheals Kin. The Issue at this point is they are in Full Production.
So I don't think this will be Fixed for this Season.
NOW I just Scrapped the latest carve. The Carvers Choice pumpkin. - The foam was too thick, 1/2" to 5/8"s
I Called Funkins and they are going to Re-Address it, I'm Standing that the Foam needs to Be 3/8" thickness or Lower.
I told them 1/4" to 3/8"s is the Goal, anything thicker than 3/8's - is NOT going to Work !!
I then was going to carve the other side with a Saw = FAIL !
But I never got a Good carve using a Saw on a Gemmy either.
This is What I was in the Process of carving:
So instead of Trashing this Pumpkin, I ran a Few test on it, To go back to Dray's Post on tools Used.
With this Test, I was reminded why I never use Carving Saws on Foam Pumpkins.
Now Keep in mind, the thickness of the foam, is too thick. (at this point) and will be Taken Down:
Dremel =
Carving Saw =
Hot Knife =
X-acto =
My Personal Recommendation WAS and IS using a Dremel on Foam pumpkins.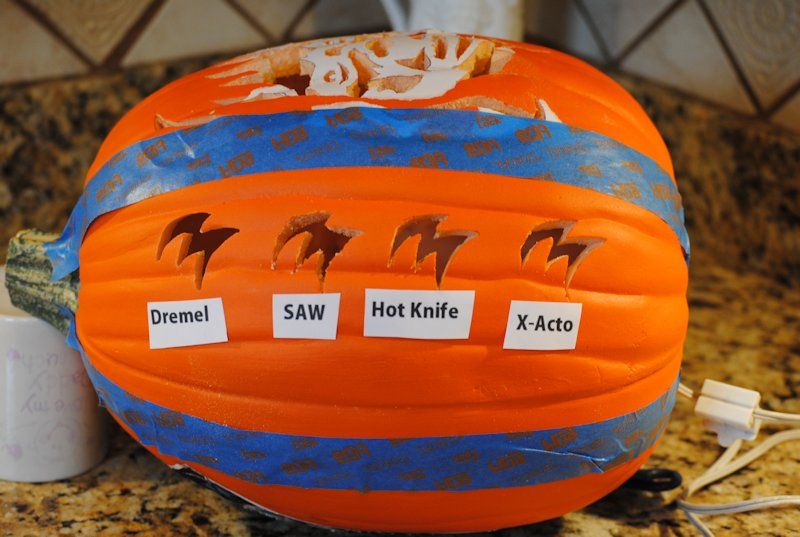 Last edited by
St0ney
on Mon Jan 06, 2014 4:24 pm, edited 5 times in total.