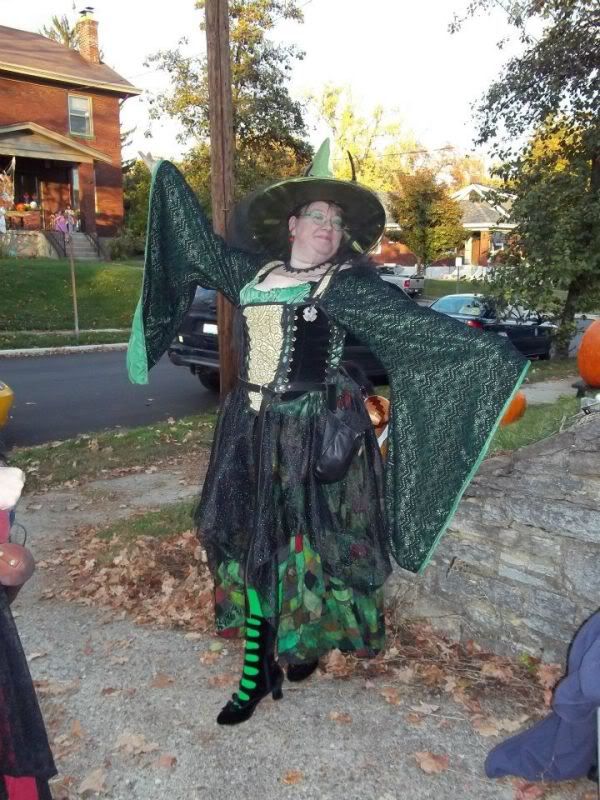 Sun Sep 25, 2011 11:09 pm
#52143
I bought an old Pumpkin Masters book this weekend that I hadn't seen before so I scooped it up and carved this lovely lady!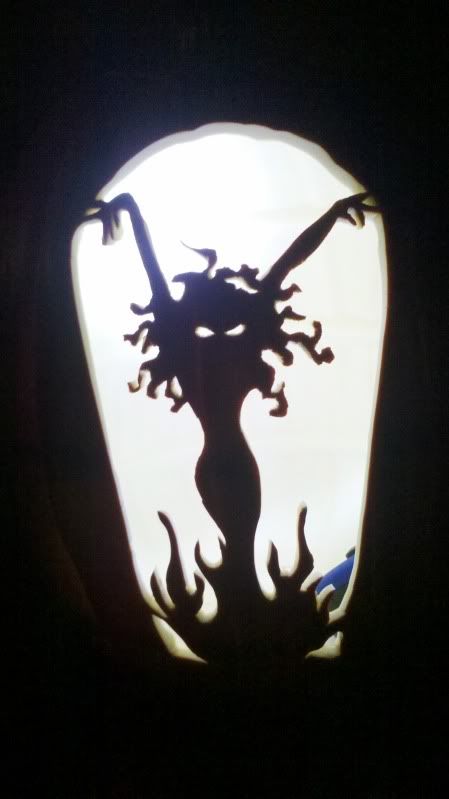 This was also the first time I've used Saral and I'm in LOVE. I'm still learning to get the delicate curls and curves with my versa but it got easier the longer I worked.
I have a 27 bulb LED in there right now and I'd like to play around with covering it with a slice of red stained glass and suspending it from the roof of the pumpkin and putting a few slivers of dry ice so there is smoke roiling out of the bottom cuts by the flame.
Any suggestions??