Fri Oct 14, 2016 7:20 pm
#96991
I meant to share this earlier but have been a little busy.
My 1st carve of the year!
Carved for our Thanksgiving, last weekend.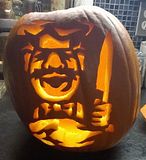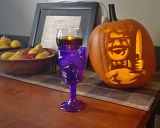 Hope all my fellow Canucks had a happy Thanksgiving!
Last edited by
purple1worm
on Tue Oct 25, 2016 7:27 pm, edited 1 time in total.
"Double, double toil and trouble; Fire burn, and cauldron bubble."