Tue Oct 11, 2016 10:21 am
#96852
I've slowly started knocking off the rust and getting ready for the madness that will begin on Thursday, October 27th. Last year our family did 39 carves on 32 pumpkins, and this year we already have in excess of 40 pumpkins to carve. I think I can get it all done since I've taken off the Thursday and Friday before Halloween, and will have that entire weekend and Monday to get everything done. I'll have a lot of help from my 14 year old, who's already said she's carving all of the Harry Potter characters.
I'm not a huge fan of carving Foamies, but this year I decided to pick a couple up. I picked up one of the Michael's small gray pumpkins and went with Grave 'n' Raven, which in one of my favorites. Overall I'm pretty happy with how it came out, but had a hard time with the left tombstone.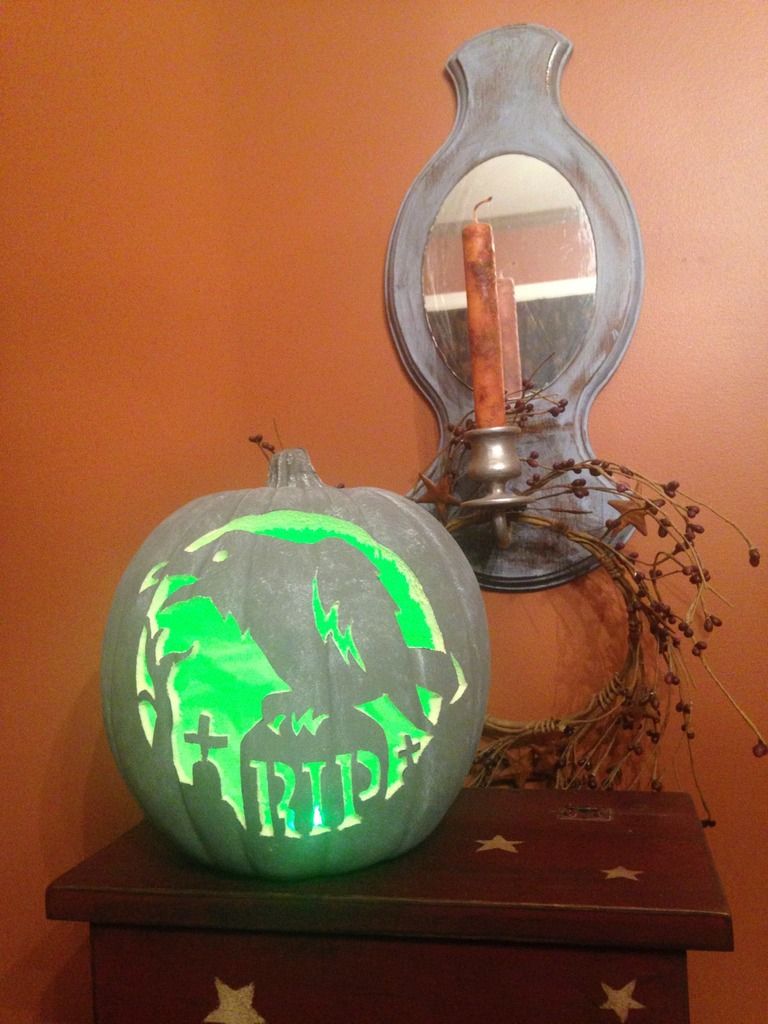 The cemetery walker has also been a favorite pattern of mine, and a few weeks back I had picked up a faomie from Target, which I had never used before. I figured that for $12 it was worth a shot, and I have to say I actually liked them better than the Michael's pumpkins. I thought they were easier to carve, and for $12 it was a bargain.
Finally, we had a new front door installed a few months back, and luckily for me it had a screen door, which I hadn't had in the past. Well, as soon as I saw that, I knew I had a nice canvas to work with so I set out to figure which pattern would look best blown up to 600% and made into a windowkin. Yesterday I got that finished and I love the result. I think it will go well with the rest of the windowkins that I've done in the past.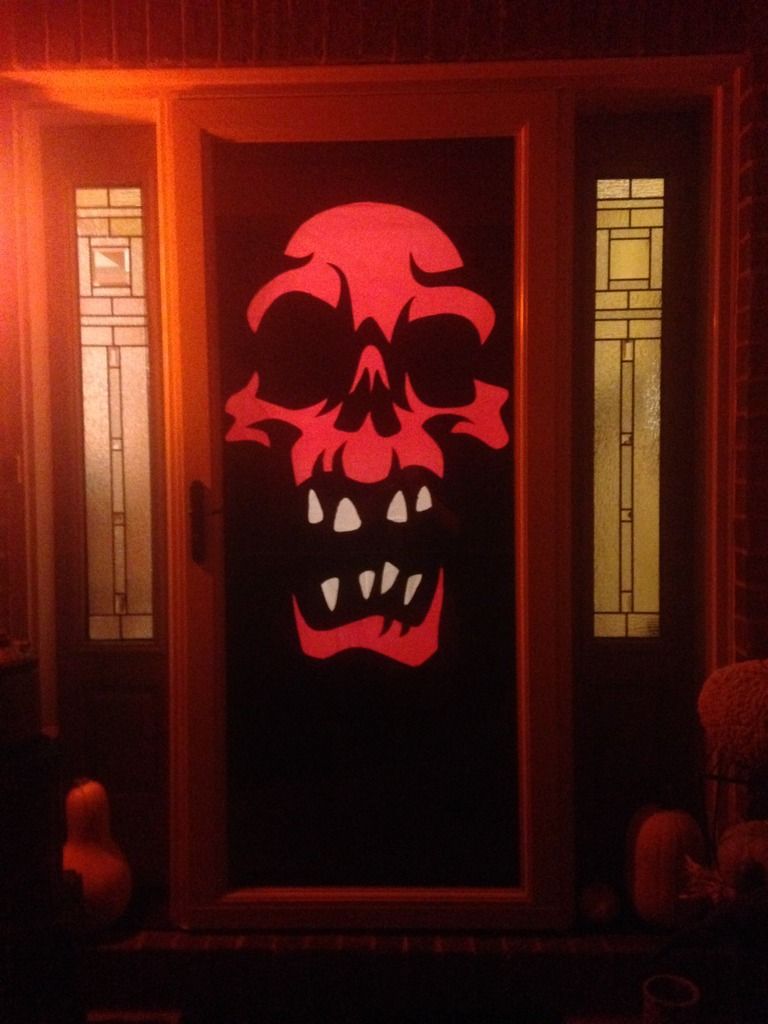 Sheriff Leigh Brackett: Every kid in Haddonfield thinks this place is haunted.

Dr. Sam Loomis: They may be right.