Wed May 30, 2012 5:25 am
#63722
I am obsessed with sugar skulls at the moment. I keep seeing them everywhere and while i would love to buy every item that crossed my path i need to watch the pennies at the moment, so it seemed only right to do this: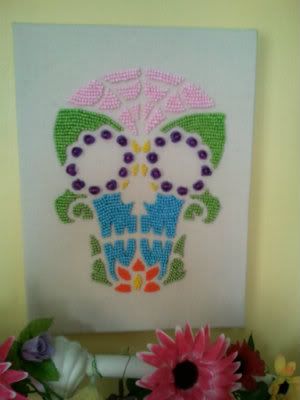 Close up: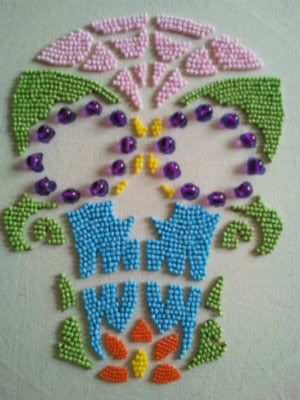 I used my stash of seed beads again but instead of using a tote bag this time, i sewed them onto a piece of material using the stencil and stretched the finished design over a canvas board, so now i have a pretty sugar skull design to hang on my wall.
Hope you like
Sleep all day, party all night, never grow old, never die. Its fun to be a vampire!