Sun Aug 18, 2013 9:59 pm
#76765
Here are the final shots of the props and the whole display. If you'd like to read about how everything was made, please take a look at the posts below.
the photo spot: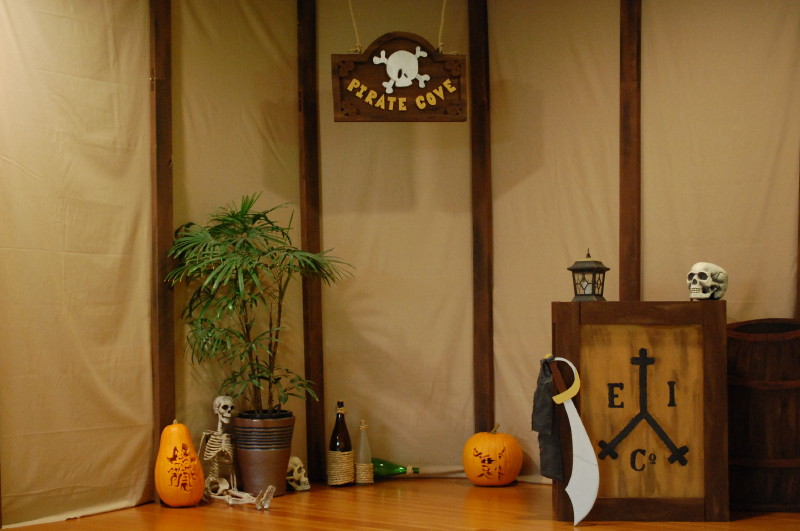 the stage: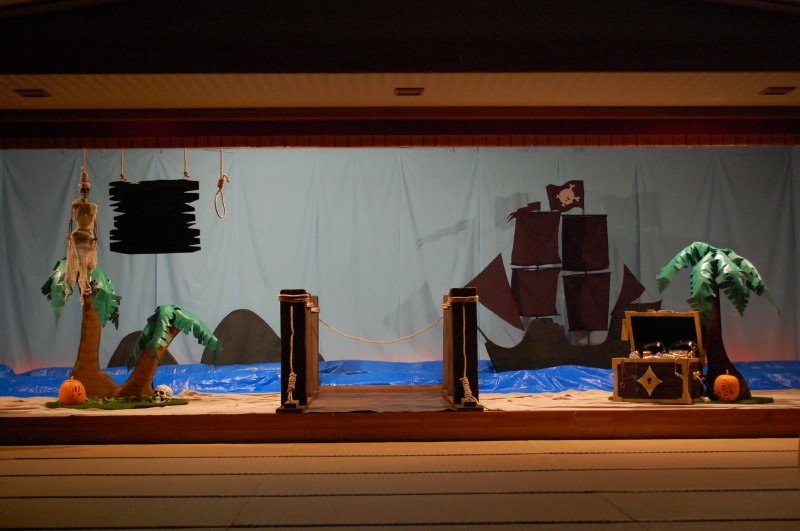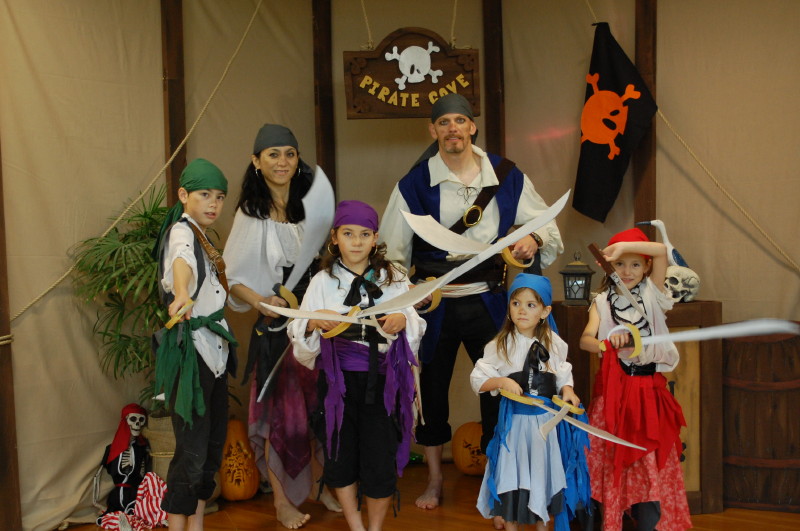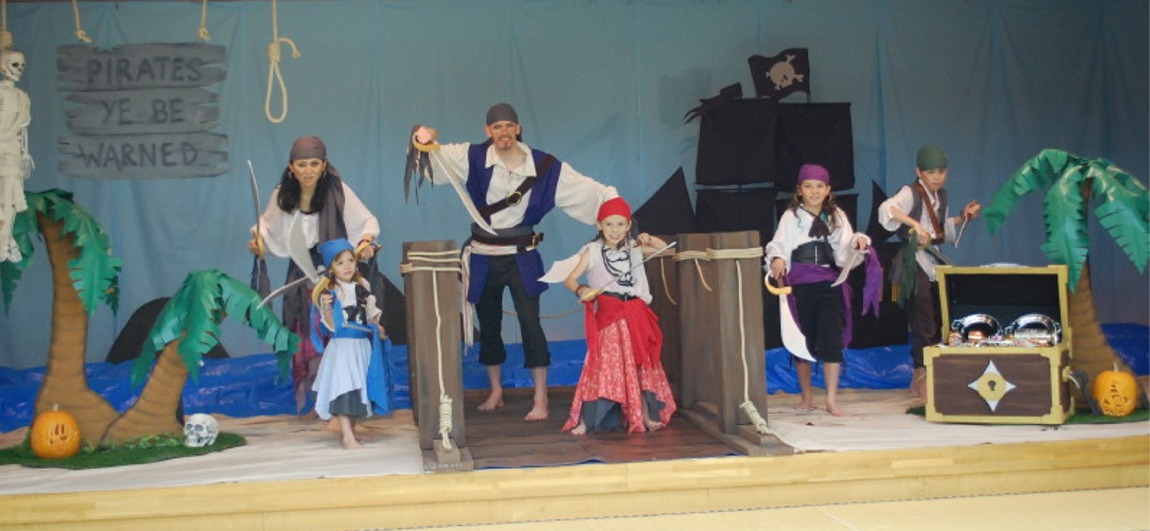 ............................... the original thread ...............................
I gotta work on my pirate lingo ...
We're going with a pirate theme this year. We need something a little simple to do since my wife has gone back to work this year. I also want to take the whole Halloween party back a notch, but keep it fun and entertaining. The big issue is the stage. We're not going to do the haunted house this year, and I'd like to decorate the stage in full if possible. I'm also going to make a photo spot like I do every year. Here are my ideas but please let me know if you have any other ideas.
stage:
I want to make a beach and have a pirate ship silhouette in the background. I originally was going to try to build a full on pirate ship but logistically it just seemed outside the realm of possible. Something like this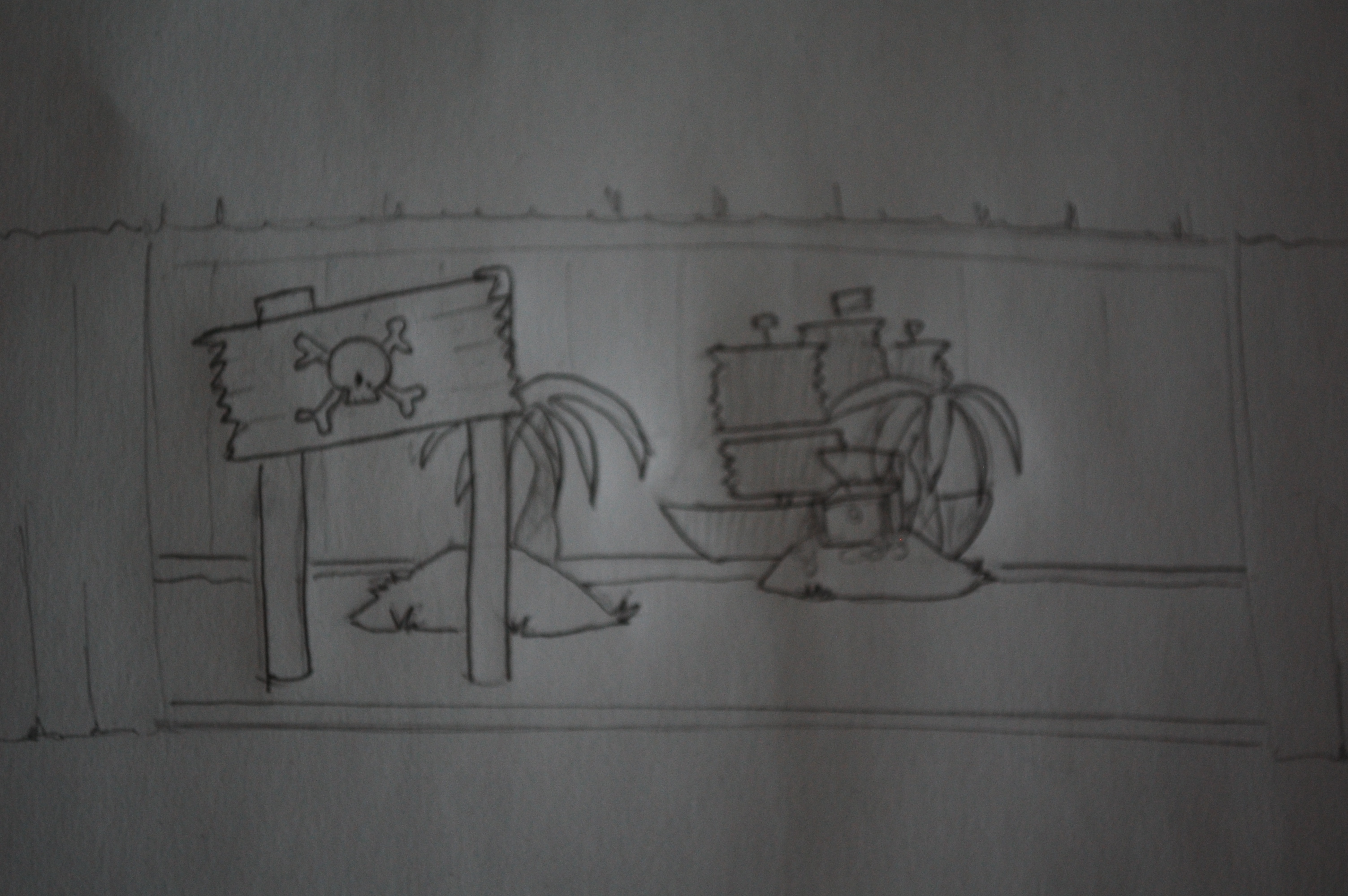 I'll use light blue cloth for the background and put some LED spot lights on behind the blue sheets to give a bit of color change for the sky and up the contrast on the pirate ship silhouette. I haven't really decided on the sign or wording. I might go with more of a ghost pirate theme. I also don't know how I'm going to make the stage flooring look like sand.
The photo spot:
something pirate-y. I was thinking some crates, a fishing net, dead skeleton pirate in a cage, toy mice if I can get some, empty bottles, and a sign. I haven't decided on a backdrop but maybe just a solid color, khaki is the way I'm leaning. Through previous years, I've come to learn that a lighter color is better since most people's costumes are dark colors. Anyway, here's the first mock up.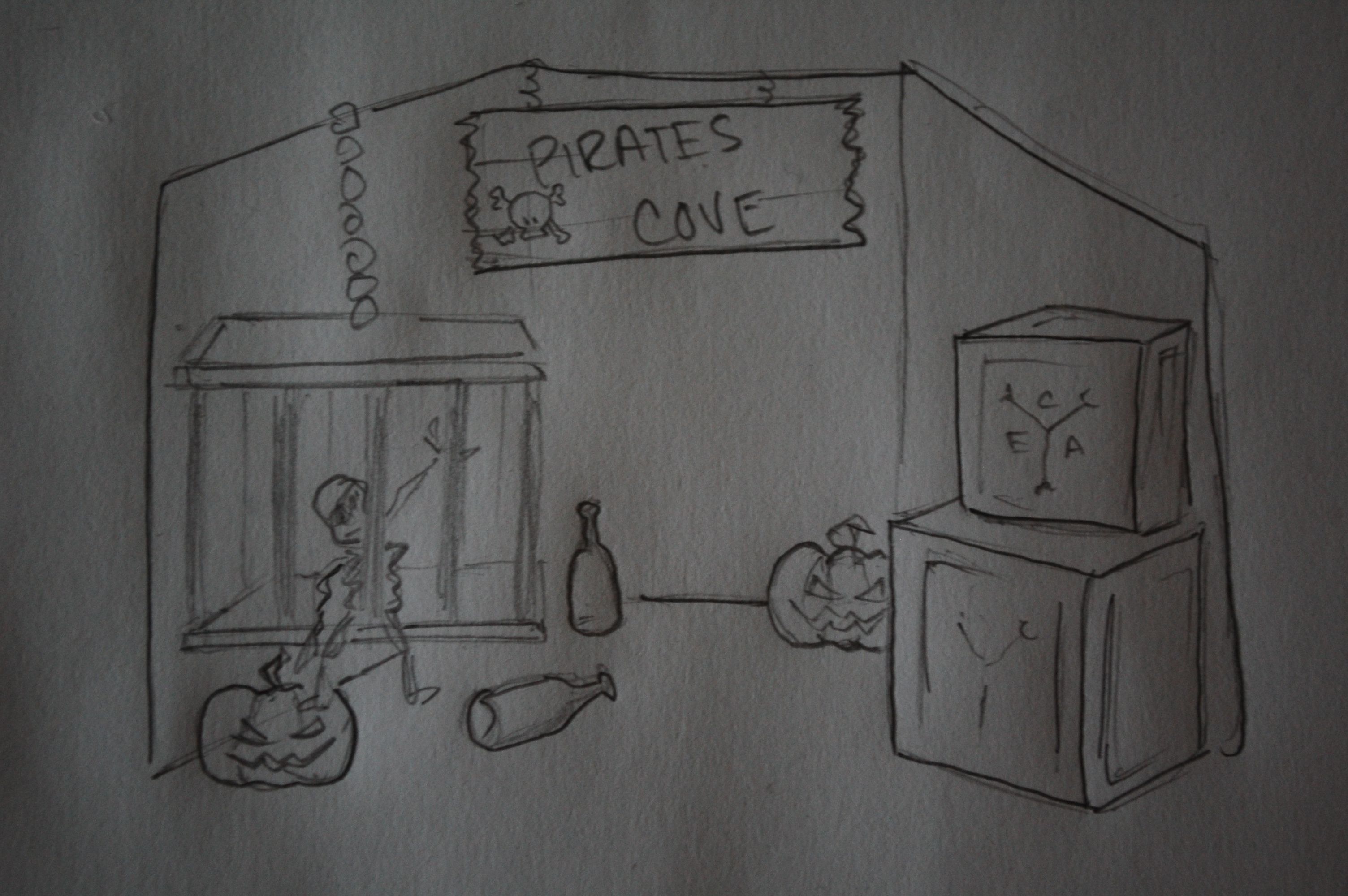 Again, I welcome all ideas and input.
Last edited by
mesmark
on Tue Oct 27, 2015 10:45 am, edited 4 times in total.