Sorry, I have yet another new set of Halloween templates. They are
Halloween picture frame templates
(or at least that's what I'm calling them.) You can upload your own pictures or photos to the templates and print full-page, 4x6 or 5x7.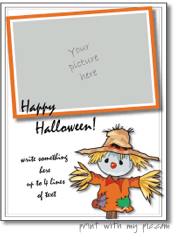 There are 9 for now and I have 9 more on the way. They can be used as cards or even as simple invitations as well.
My question is what would you call these?
I'm trying to do better with my search results and I have been calling them things like:
Halloween photo frames
Halloween borders for pictures
printable Halloween picture templates
but I don't know if that's what people would be searching for or whether people searching for these terms would expect the templates I have there.
Any help or thoughts are much appreciated.