Tue Sep 01, 2015 7:40 pm
#91990
(moved this because it was in the wrong spot)
So, I couldn't figure out where to post this, but wanted to share it.
I have had an sideshow/freakshow obsession since I was a small child. When my parents used to take me to the county fair (in California) when I was a kid - they would give me a $1 to go walk through the Freakshow tent (ALONE). I loved loved loved it - and got to see acts like the bed of nails and of course a Sword swallower. (and a 5 legged rabbit, in a jar! haha)
Anyway, we go to the local Fair every year. I found out our fair was having a Sword Swallowing show - but it wasn't just anyone - it was Dan Meyer. Dan Meyer is a world record holder, and just amazing. I started crying when I realized he was going to be in my city!!
We got to see the show on 8-26 and it was amazing. I loved it so much (see videos - I had permission to video it)
Afterwards, we had to go meet him (I was SO NERVOUS - I haven't fangirled so hard in my life). He was the sweetest ever, and hugged me (swoon) after finding out that we were there JUST to see him (we actually already had been to the fair another day but he wasn't there yet). We got to talk to him, and he TOTALLY added us as friends on Facebook (squeeeee)
Here is a photo (uggg I hate getting my photo taken)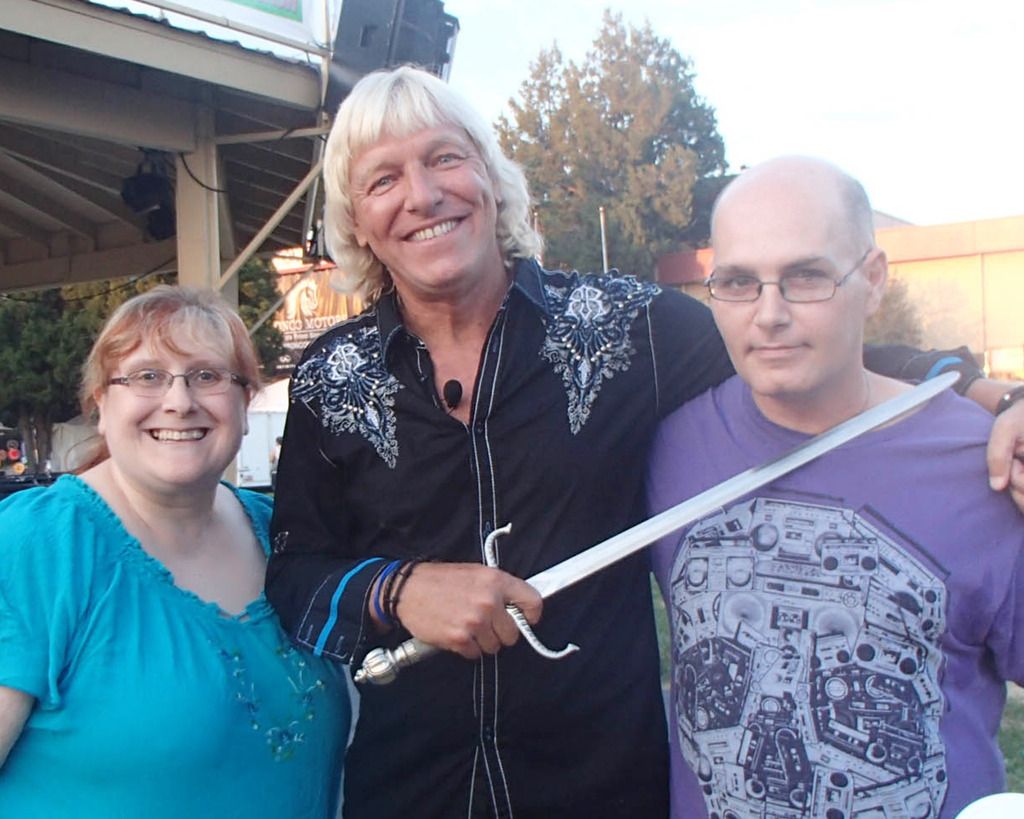 On Sunday (his last show) I HAD TO take my Brother and Stepson, and ended up begging people to buy pies from me so I could afford to go (haha!)
When we arrived, he came straight over to talk to us and the boys (the boys have seen him on TV - on Netflix - watch Freakshow Season 1 Episode 2. and watch Stan Lee's Superhumans Season 1 Episode 7)
They also loved the show and we got to talk to him again - the boys just are still amazed! (also, more hugs for me. best hugs ever!!!!!!!!!!)
Here's a photo of him with the boys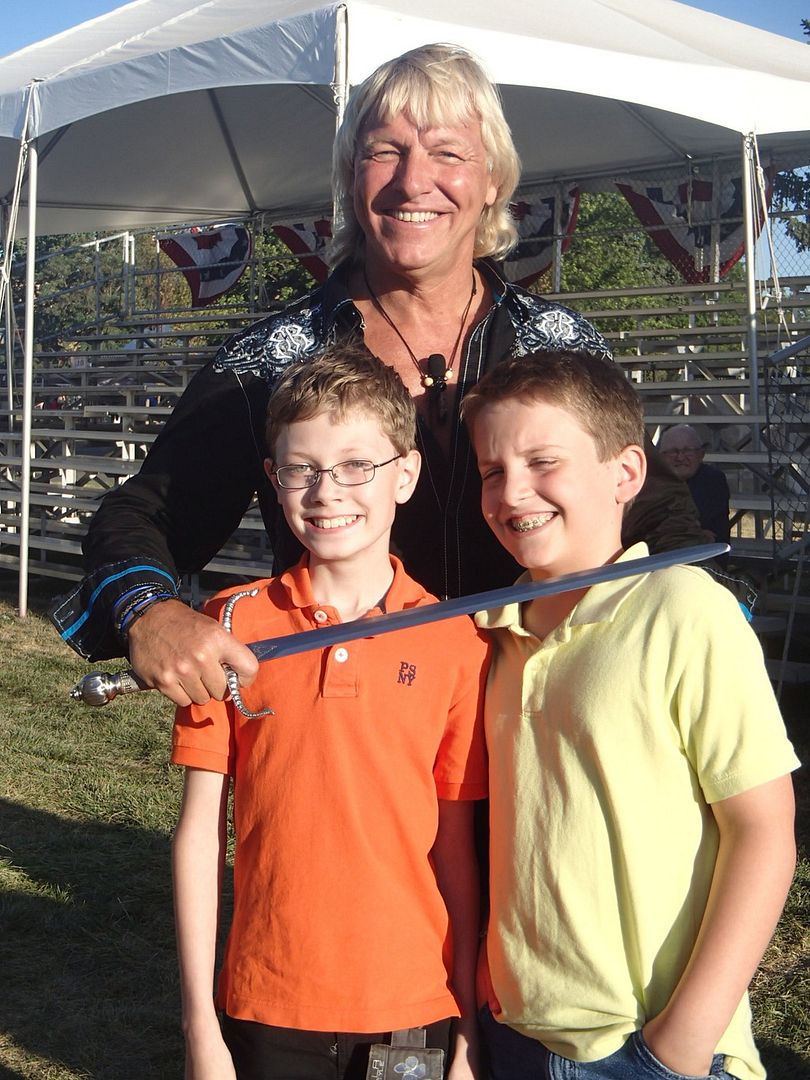 This is Dan's youtube channel too - if you are able to see any shows of his, PLEASE DO.
https://www.youtube.com/user/CapnCutless
" onclick="window.open(this.href);return false;
Otherwise known as HalloweenBride 💜

I myself am....Strange and Unusual.