Wed Oct 22, 2014 10:26 am
#89582
okay so... first just for poops and giggles a pic of some of my cooking lol. just cause
next up some silkie chicken i culled plucked and cooked one wacky looking bird. but tastes exactly the same as any other chicken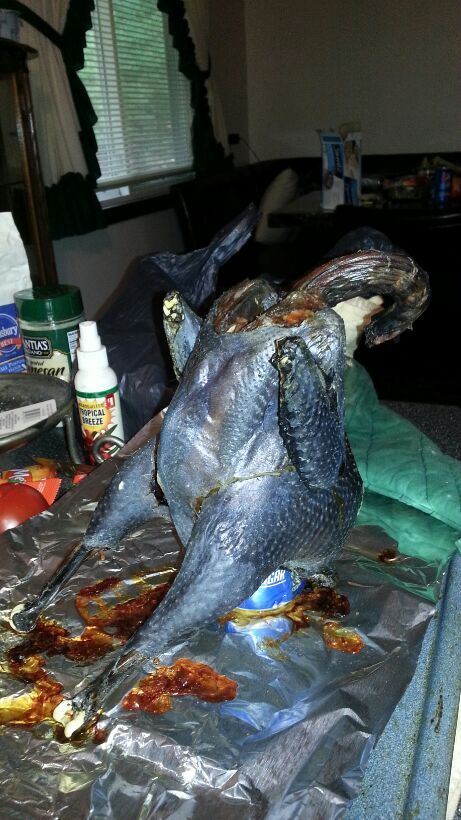 cut up
next a cool serial killer vibe pic i took out my bedroom door at night lol. fyi bats love that light post
next a friend of mine in ohio, her neighbor decorated their yard with transformers this year
panorama from my bedroom door last winter
okay now it's time for a segment called down of the farm with mommy dizz lol
so last year when i still lived in ohio we went geocaching. we searched the metroparks for a cache and couldn't find it. on the way back to the car my daughter jumped like she got scared. we looked down and thought it was a wad of gum. double take and it was a baby robin! we brought the robin home and i hand raised it. when it was older and started to fly i would let it outside before i went to work and i would make a whistle when i came home and she would come up to me and hang out!try getting a $1500 parrot to do that lol. i felt super good raising something from a baby and being able to release it back into the wild. she came around every day til she found a man, then she left me as most children do lol
now to bring out the chicken pics lol
some of my girls before they got taken by a fox
of of my bard rock got attacked by my dog that i used to have. had to rehome it after that. but she is enjoying being in the house a little to much but she needed the rest. i didn't think she would live but shes good to go and growing her feathers back
this is the head of a weed eater that she got to perfectly balance on a freaking plug!
that pole wasn't soft enough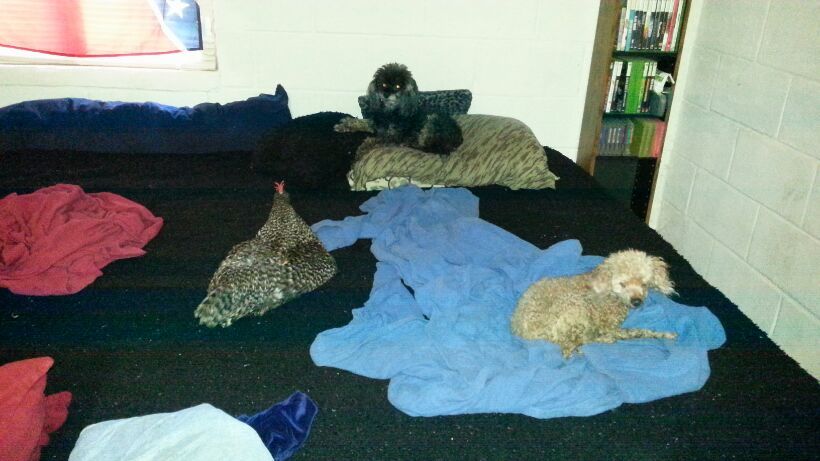 why little ol me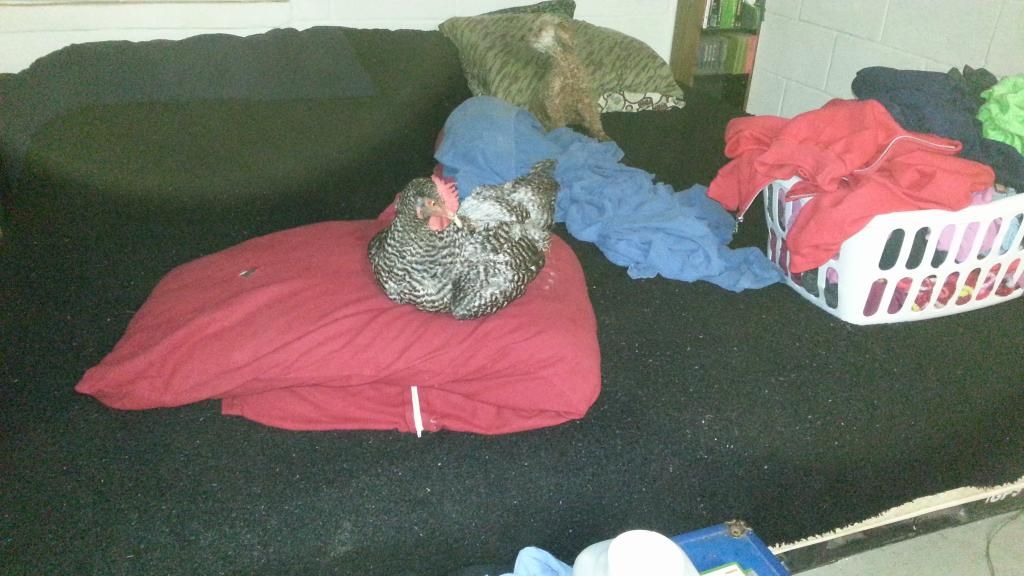 i was down to one barred rock and an easter egger chicken who think she only has to lay eggs at easter time!!!!!!!!! most bizarre thing i have ever seen. so any ways i went to tractor supply and got a 12 chickens some for eating and a few for eggs. a few of them got taken by a fox before they were old enough to lay. such is the life of a free range chicken:(
anyways these are some them. they love that table
then i got some more chickens from mcmurrays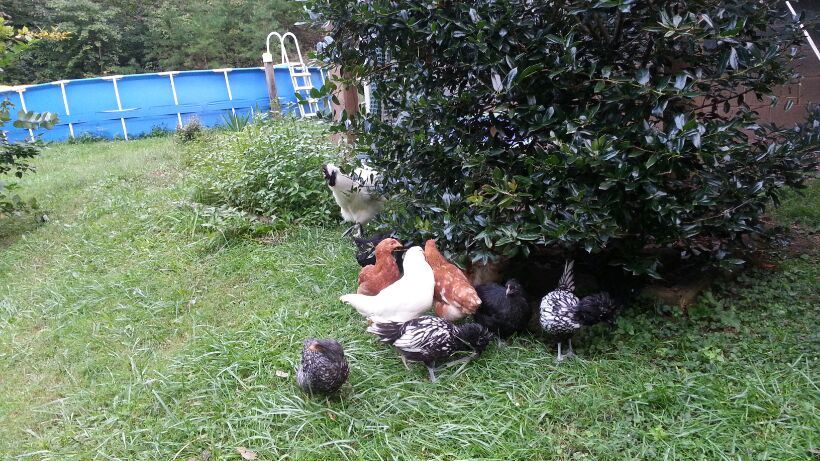 little silver crested polish in yo face. they are still growing and will look even different from this
and next week i have 16 more babies coming in!
been learning to tan hides as well...since im a mountain man and all lmao. got a rattle snake skin im working on right now and a squirrel and possum hide in the freezer that i will work on at some point. gonna make me a coon skin/possum Daniel Boone hat lol